Freddie Devastates Wales

What appeared to be a lost cause after the first innings, turned out to be a real thriller in the annual international baseball game between England ad Wales at
Sefton rugby ground
on Saturday.
England won by 43 runs, and lead the reconstituted series 4-1.
During the weekend the feelers were put out over a possible healing of the the breach with the "other" section in Cardiff, which was a a Welsh baseball stronhold a few years ago.
It was the devastating work of Freddie Price (Breckside), both bowling and fielding that shook Wales rigid, and got them out for 21 after England had knocked 58. But there was plenty of fight in the Welshmen in the second knock, when they were chasing 129 for a fourth innings target.
They failed, but only after a great fight- one of the best in international games.
Kenny Robins (Kingston) was the Welsh strongman with 22 runs- 21 in the second knock- and Neil Rice (Anfield OB) got a special award as player of the match, hitting 32, as well as an excellent display at backstop. Johny Halliday (Anfield OB) also did well for 19.
Scores: England 58, 91 (149); Wales 21, 83 (104).
In the American section, Trojans were beaten 5-4 by Stretford, the Manchester side, in the Artco semi-final at Fazakerley.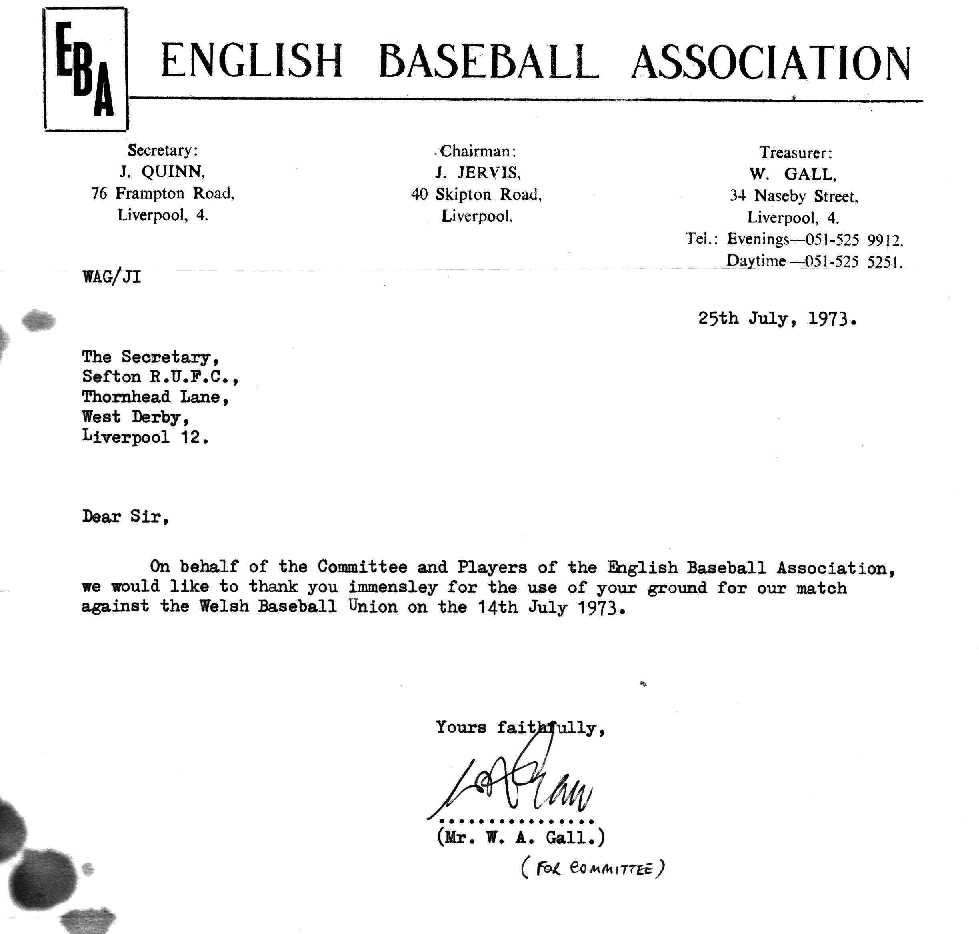 American League round-up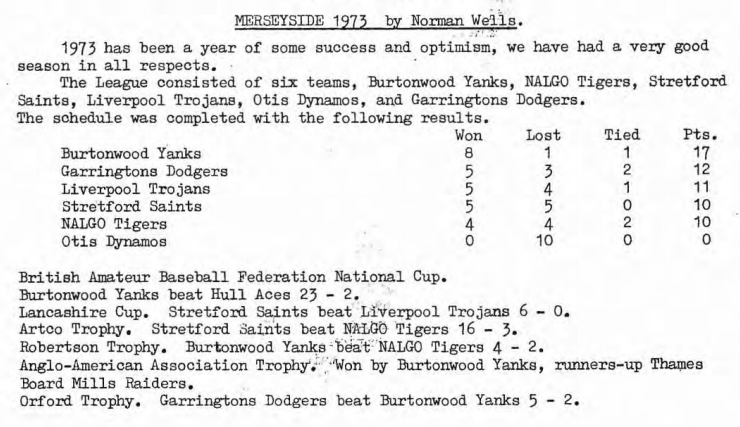 [Thanks to www.projectcobb.org.uk]



St Margaret's Baseball 1930 and History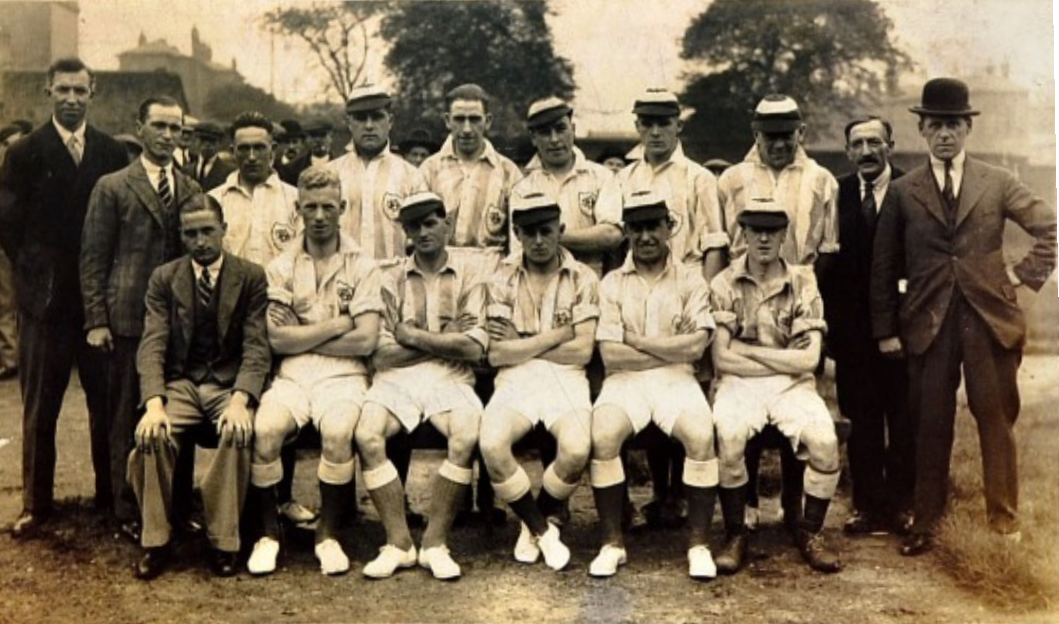 1930s English Baseball photograph of Edward Jones who played for England and St Margaret's
Baseball teams from 1929-1949 winning four EBA Challenge Cup Finals from 1928-1933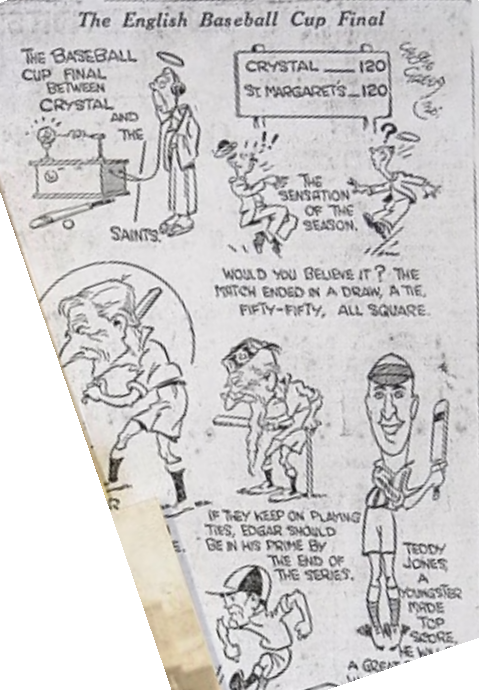 All Aliens RFC, Sefton RUFC photographs, programmes and memorabilia Copyright © 2012 Sefton RUFC