[Ancestry.com]
May 31, 1913:
married Agnes Neaves MacKenzie at the home of J.J. Duggan.
August 1913:
joined the City of Edmonton as Assistant Secretary to the City Commissioners and became editor of the Edmonton City Gazette.
December 1914:
fired from the Edmonton City Hall because of a speech he made in support of an Alderman.
1915:
moved to Calgary and found work in the Calgary Land Titles office.
May 1916:
wrote the First Intermediate Examination for the Law Society of Alberta before beginning Articles.
December 6, 1916:
began Articles under senior lawyer L.M. Roberts at the Lougheed & Bennett firm.
December 31, 1919:
called to the Alberta Bar. He continued to practice at the same firm where he articled.
January 1, 1921:
started as Assistant City Solicitor at the City of Calgary.
January 1, 1922:
promoted to City Solicitor following the resignation of Frank Ford.
1922:
Tom Collinge became Brockington's articling student. He would eventually succeed Brockington as City Solicitor.
1922 – 1923:
John Boyd joined the firm with Brock and Shouldice. Firm known as Shouldice, Brockington & Boyd.
1924
: firm became Shouldice, Brockington & Price. Brockington was diagnosed with Rheumatoid Arthritis Spondylitis, which caused him severe pain and to eventually become bent over.
August 29, 1929:
introduced Winston Churchill during a luncheon at the Palliser Hotel.
Approaching what he called a "vast labyrinth of mountains" on
24 August 1929, Churchill and his son Randolph reached Calgary,
-where they stayed at the Palliser Hotel, which he thought should be
called "Hotel Sahara" because the "dry laws" forbade it to sell alcoholic
beverages.
After visiting a ranch owned by the Prince of Wales, Churchill's
party moved into the heart of the Rockies and the Banff Springs Hotel.
From there he wrote Clementine: "I have made up my mind that if
[Neville Chamberlain] is made leader [of the Conservative Party] or
anyone else of that kind, I clear out of politics and see if I cannot make
you and the kittens a little more comfortable before I die. Only one goal
still attracts me, and if that were barred I should quit the dreary field
for pastures new ... I am greatly attracted to this country. Immense
developments are going forward. The tide is flowing strongly." The
pastures new were Canada and the world of business.
This September you will have an opportunity to relive those days
when Churchill visited the Canadian Rockies. You will also be greatly
attracted to Canada. "Immense developments are going forward" to
provide memorable experiences during your visit.
Many arrangements are still maturing but we will join the Rt.
Hon. Sir Winston S. Churchill Society of Calgary's annual dinner at
the Palliser Hotel. Our speaker will be the Hon. Celia Sandys, granddaughter
of Sir Winston, who enthralled everyone who met her in
Washington, D.C. last November. Celia will speak on her new book
on the youthful Winston, based on previously unavailable sources.
July 9, 1932:
spoke at a farewell dinner for Nellie McClung upon her leaving Calgary for Victoria, British Columbia.
August 30, 1932
: spoke at the St. Laurent dinner. It is believed that this speech was Brock's "big break" as an after dinner speaker.
March 4, 1933
: gave evidence during the case Powlett v. University of Alberta where Mr. Powlett suffered a nervous breakdown as a result of sophomore hazing.
August 31, 1933
: addressed the Canadian Bar Association's annual meeting with a speech entitled "Mr. Brockington Post-Prandializes." Reportedly, William Lyon Mackenzie King is the in audience and earmarked Brockington for future consideration.
September 8, 1933:
addressed the fiftieth anniversary of the 90th Winnipeg Rifles. Seemingly this speech led to Brockington's position with the North West Grain Dealers Association.
January 15, 1935:
resigned as City Solicitor at the City of Calgary in order to take a position with the North West Grain Dealers Association in Winnipeg.
March 1935:
called to the Manitoba Bar by E.K. Williams.
October 1936:
became Chairman of the Canadian Broadcast Corporation (CBC) and moves to Ottawa.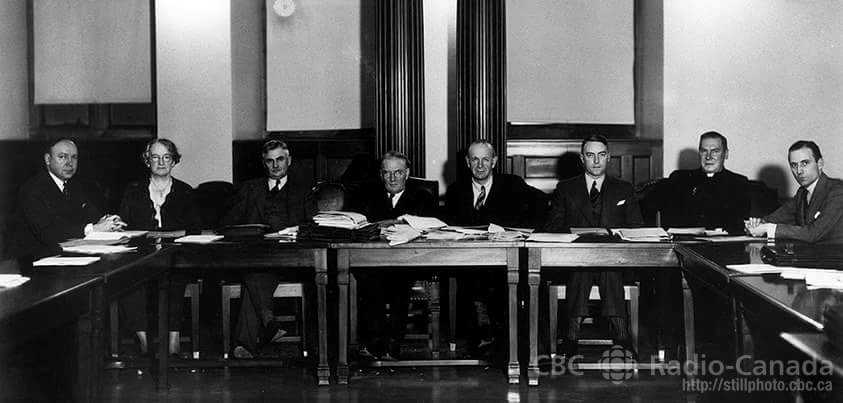 [Stillphoto.cbc.ca]

March 13, 1939:
broadcast from Canada about the inaugeration of the Newfoundland Corporation of Broadcasting.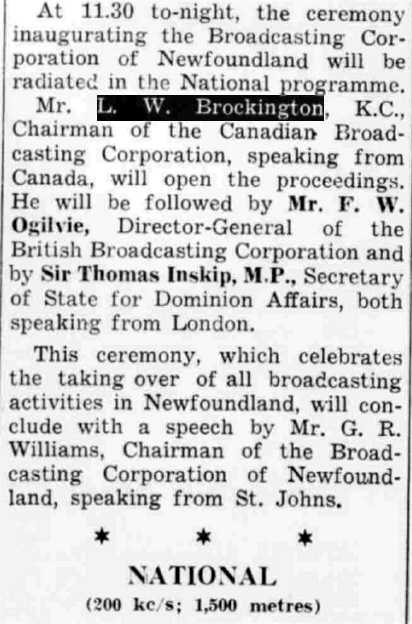 .

May 16, 1939:
received his first honorary LL.D from the University of Alberta.
July 5, 1939:
graduate of Cardiff College.
August 17, 1939:
broadcasts "Thoughts on coming Home" on National Radio.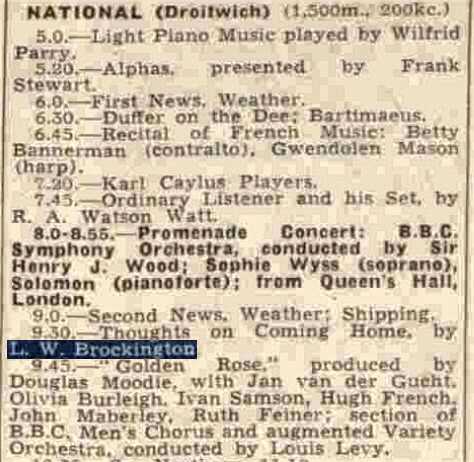 October 1939:
resigned as head of the CBC and moved back to Winnipeg.
January 1940:
returned to Ottawa and was appointed Recorder of Canada's War Effort.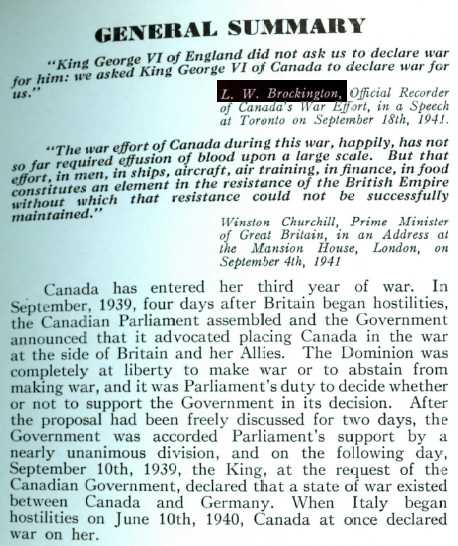 September 12, 1940:
"Law and Liberty" speech given to the American Bar Association in Philadelphia.
December 6, 1940:
"Canada at War" address in New York to the 34th Annual Convention of the Association of Life Insurance Presidents. This speech, as well at the "Law in Liberty" speech got Brock into trouble with Prime Minister Mackenzie King.
July 4, 1941:
gave birthday greetings to the U.S. Broadcast over NBC and CBC.
September 18, 1941:
"Canada, the United States and the War", speech to the National Industrial Advertisers.
October 5, 1941:
"Canada and Pan Americanism" broadcast on CBC and Columbia Network.
November 1941:
asked to be relieved of position with North West Grain Dealers so that he could join the Ottawa firm of Herridge, Govvling, Mactavish and Watt.
November 1941:
quit as wartime assistant to W. L. MacKenzie King.
December 9, 1941:
arrived in England after Pearl Harbour.
December 1941:
in Britain to deliver several broadcasts on Canada and the war on the BBC.
Janruary 1942:
visits war torn Plymouth and radio broadcast in Cardiff.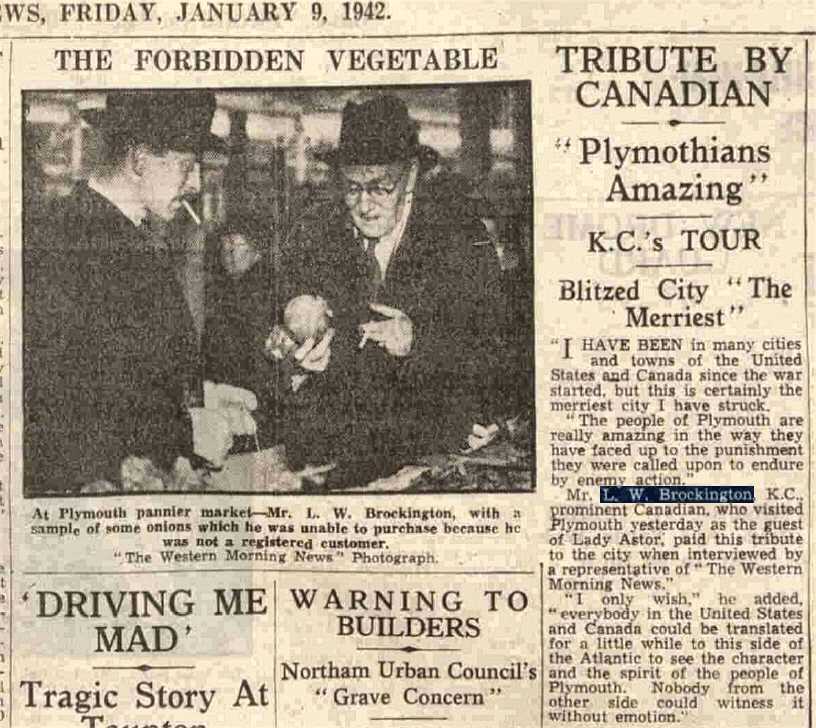 February 1942:
returned to Ottawa after 6 weeks in Britain where he met with Churchill.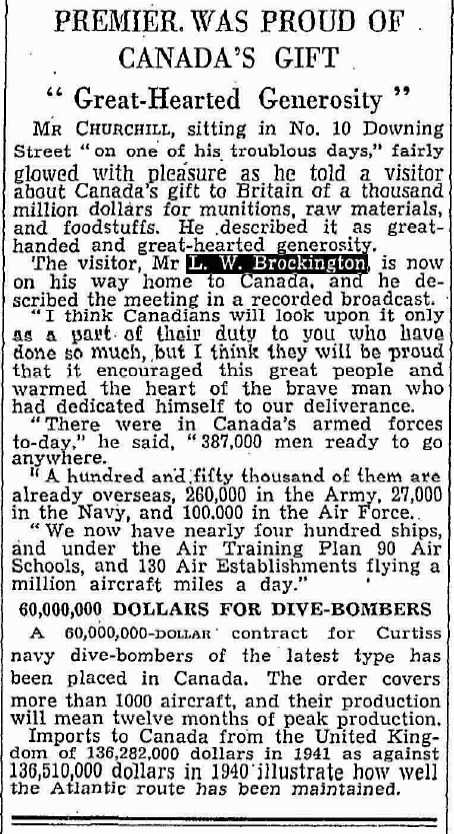 June 20 1942:
returned to England to act as adviser on Empire affairs to Brendan Bracken, Minister of Information.
| | |
| --- | --- |
| | |
| PUCKAPUNYAL, AUSTRALIA. 1943-03-01. MR. L.W. BROCKINGTON, KC, BA, LL.D, SPECIAL ADVISER TO THE BRITISH MINISTRY OF INFORMATION, (LEFT), MAJOR N.A.M. NICHOLLS, G.S.O.2, 1ST AUSTRALIAN ARMOURED DIVISION, (CENTRE), AND MR. BOURKE, CHIEF PUBLICITY OFFICER FOR MUNITIONS, | PUCKAPUNYAL, AUSTRALIA. 1943-03-01. MR. L.W. BROCKINGTON, KC, BA, LL.D, (CENTRE) WITH LIEUTENANT-COLONEL J.M. RASMUSSEN, DEPUTY DIRECTOR OF PUBLIC RELATIONS, L.H.Q.; MAJOR N.A.M. NICHOLLS, G.S.O.2, 1ST AUSTRALIAN ARMOURED DIVISION; MAJOR N.J. OLIVER, BRIGADE MAJOR, 6TH AUSTRALIAN ARMOURED BRIGADE; CAPTAIN C.M.I. PEARSON, AUSTRALIAN ARMOURED CORPS; AND MR. BOURKE, PUBLICITY OFFICER OF MUNITIONS, AT A DEMONSTRATION OF THE NEW ALL-AUSTRALIAN ACI TANK. THIS DEMONSTRATION WAS FOR THE BENEFIT OF MR. BROCKINGTON, WHO IS IN AUSTRALIA AS SPECIAL ADVISER TO THE BRITISH MINISTRY OF INFORMATION. |
October 1942:
broadcasts SOS appeal.



November 22, 1942:
returned to Canada for speaking engagements and then on to Australia and New Zealand for speaking tour. For six months, November 1942 to May 1943, he was on tour throughout the English speaking countries telling Australia and New Zealand about Britain, Canada and the United States.
June 1943:
fanaticism of the Japanese.

November 1943:
returned to Canada as Counsel to the law firm of Gowling, MacTavish and Watt in Ottawa.
December 1944:
gifts Robert Burns chair.
August 1945:
visits N.Ireland.
July 1, 1946:
awarded the C.M.G [Inserted by D.B]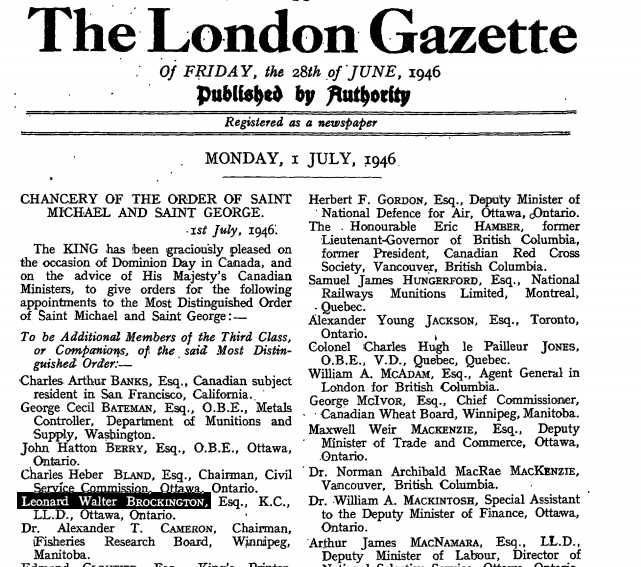 August 7, 1946:
called on by the House of Commons to deal with steel strike. Also dealt with a textile strike in the Ottawa Valley.
July 1947:
named as Commissioner to enquire into a dispute between the Seamen's Union and Canada Steamship Lines and the Sarnia and Port Colborne Steamship Companies of Port Colborne, Ontario.
July 1947:
Polish Art Treasures. Advises Government on disposition of Polish Art treasures.
October 17, 1947:
named Rector of Queen's University.
February 15, 1948:
memorial tribute to Gandhi at Chateau Laurier in Ottawa.
October 1949:
panel member on the Mainguy Inquiry into Canadian Navy mutiny.
February 17, 1952:
gave King's funeral address from London.
June 2,1953:
attended the Coronation of Queen Elizabeth II [Inserted by D.B]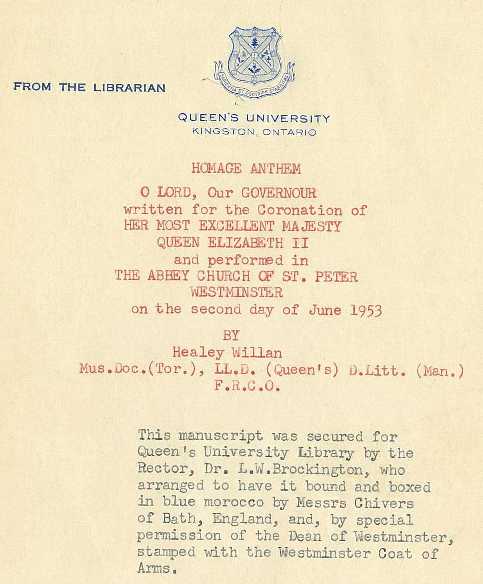 November 29, 1954:
gave CBC tribute to Churchill.
February 29, 1956:
attended Board of Trade Dinner, probably a guest speaker [Inserted by D.B]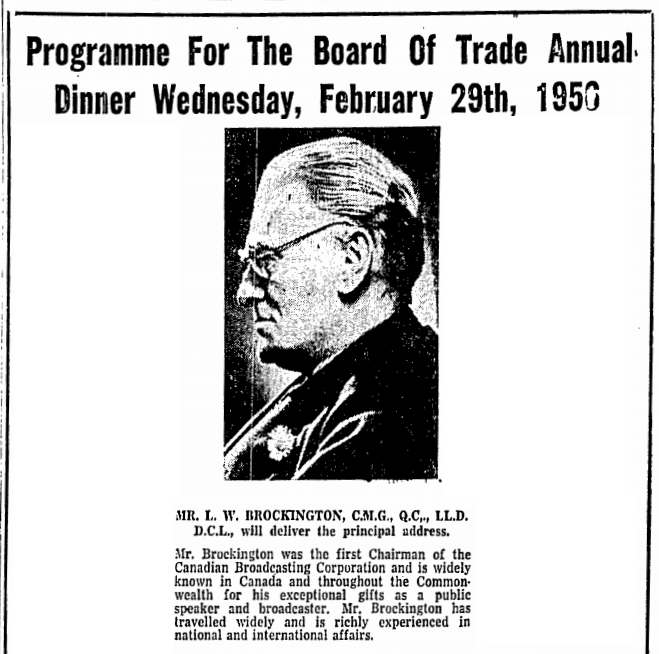 November 1956:
led a delegation (including Senator Donald Cameron) to UNESCO meeting in New Delhi for six weeks.
April 15, 1957:
appointment of Brock to Canada Council for two-year term.
July 26, 1959:
addressed Queen Elizabeth's attendance at St. Mark's Church, Port Hope, Ontario.
Summer 1962:
wrote Journey among the Homeless at returning from trip to the Middle East.
1963:
the Brockington residence in Calgary [Inserted by D.B]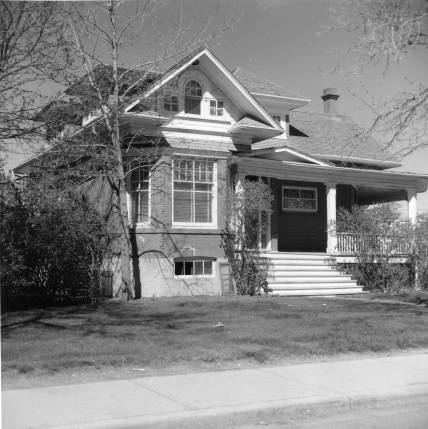 [Calgary Public Library]


February 18, 1963:
Brock awarded Canada Council medal.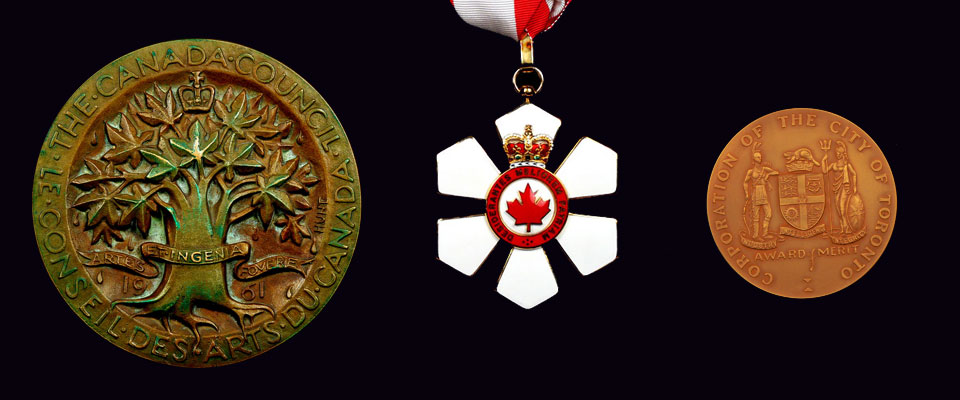 May 22, 1964:
spoke to Oilmen's dinner in Calgary on the 50th Anniversary of oil discovery at Turner Valley.
November 18 & 24, 1964:
gave testimony to Standing Committee on External Affairs on Hate Literature.
January 26, 1965:
wrote a tribute in Globe and Mail following Churchill's death.
January 30, 1965:
tribute to Churchill aired on the CBC.
February 8, 1965:
addressed the Toronto Canadian Club honouring the Rt. Hon. Vincent Massey.
September 15, 1966:
passed away at the age of 78.
May 12, 1968:
Queens University announced that funds available for the University to establish a visiting fellowship named for Dr. Leonard W. Brockington.
May 13, 1968:
Queens University set up a visiting lectureship in honour of Brock.
Leonard passed away in Calgary in September 1966, perhaps he may have seen the World Cup as well as two World Wars