An Alien returns from the Dead
Written and researched by
David Bohl
with the kind help of his grandson Peter Hellmann and the Great War Forum
John Edmund Moss Brunskill (JEM) was born in Liverpool 1891 and played for the Aliens in the 1910-11 season.
After an education in Manchester he became a Chemist for the retailers Boots.


With the outbreak of WW1 he was an obvious choice for the Royal Army Medical Corps and was shipped out to the disastrous theatre of the
Balkans
in 1915, he may well have gone out with fellow Alien
Horace Tolson
who was sadly killed in action on his return to the front in France.
Recent Turkish Red Cross documents reveal JEM was captured on the 23rd April 1916 in the Sinai Desert during the
The Battle of Katia
Dated the 1st Sept 1916 in Damascus, Syria

[from Ancestry]

Dated the 31st Oct 1916 in Afyonkarahisar(Turkey)

[from Ancestry]

The address given "The Nook" in Wavertree is still in existence

South Drive, Victoria Park, Wavertree
After nearly three years in captivity JEM was released after hostilities finished.


Weekly Casualty List has his new regimental number #344027
[from Ancestry]
This is not his actual repatriation but illustrates the most probable route home
[from Ancestry]
A Pension Card states JEM was not in the best of health and he was disembodied on 11th of March 1919 suffering "debility after malaria" plus "gun shot wound to left arm".
Address at time was 1 Bristol Road, Wavertree.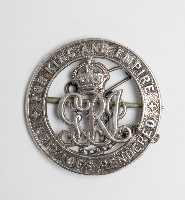 "For King and Empire – Services Rendered"
Post War Press Reports from The British Newpaper Archives

(not for the squeamish !)
| | |
| --- | --- |
| | |
| The Scotsman 4th Jan 1919 | Sheffield Telegraph 4th Jan 1919 |
| | |
| Kington Times 18th Jan 1919 | Dalkeith Advertiser 18th Feb 1919 |
| | |
| Gloucester Journal 19th April 1919 | Gloucester Journal 26th April 1919 |
**** My recent research has unearthed the erroneous recording of his death by Nottinghamshire County Council on their website which lists employees of Boots The Chemists "who made the supreme sacrifice"
Boots Retail Branches
****
The Administrator of Nottinghamshire Great War Roll of Honour has accepted the findings citing "duff info from Boots" and
removed his name from the Roll
****
He married Margaret Lowery at the end of 1919 in Wavertree, Liverpool.
Passenger and Masonic Lodge records[Ancestry] see him in Cairo as a Pharmacist in 1921.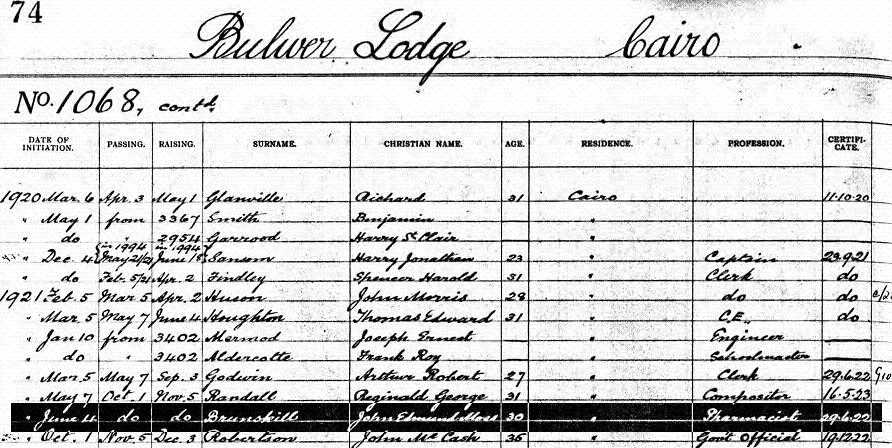 Staying in Cairo throughout the 1930's he took up a lecturing position at the Faculty of Medicine.

Professor Brunskill
[photo Peter Hellmann]

Note: French was actually the medium of communication among foreigners and between foreigners and Egyptians
[Egyptian Who's Who 1941]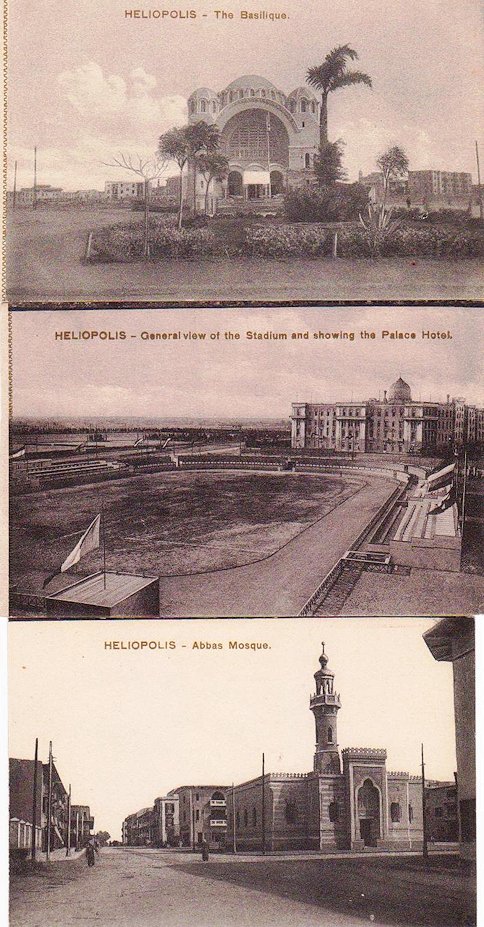 [commons.wikimedia.org]
By 1941 he was on the Committee of the Turf Club and an active member of both the Gezira Sporting Club and the Anglo-Egyptian Union.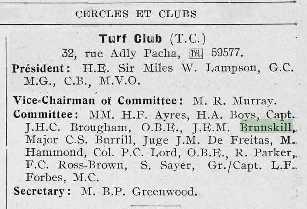 [Enjoying time with his daughter in Mannheim, Germany 1960 - Photo Peter Hellmann]
John passed away in Petersfield, Hampshire in 1975


John Edmund Moss Brunskill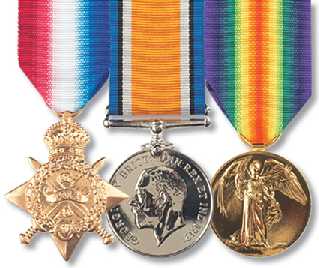 "Pip, Squeak and Wilfred"
All Aliens RFC, Seft0n RUFC photographs, programmes and memorabilia Copyright © 2012 Sefton RUFC