William Henry "Harry" Calvert
Written and researched by David Bohl, with the kind help of the British Newspaper Archive and historians world wide.
Born 1915 in British Columbia, Canada William Henry Calvert (Harry) was the first child of Liverpool couple Daniel Wilkinson Calvert and Emily Baines who had emigrated to start a new life in the dairy industry. They married in Vancouver on 12th August 1914 and what happened next is only conjecture but perhaps Daniel knew he would be involved in the Great War which had broken out a few weeks earlier. We also know that Emily would die shortly, again another reason for the marriage if they knew.
After the Great War finished Harry was brought back to Liverpool in August 1919, accompanied by a family guardian Elizabeth Baines. Luckily his dad remarried in 1920 and family life in Liverpool resumed normality. He must have excelled in early school life as he started at Merchant Taylors in Crosby, joining the schools division of the Officers Training Corps as Cadet Corporal and playing his rugby at Waterloo.
His chosen career was in Chartered Accountancy and he played for Sefton in the mid-1930's.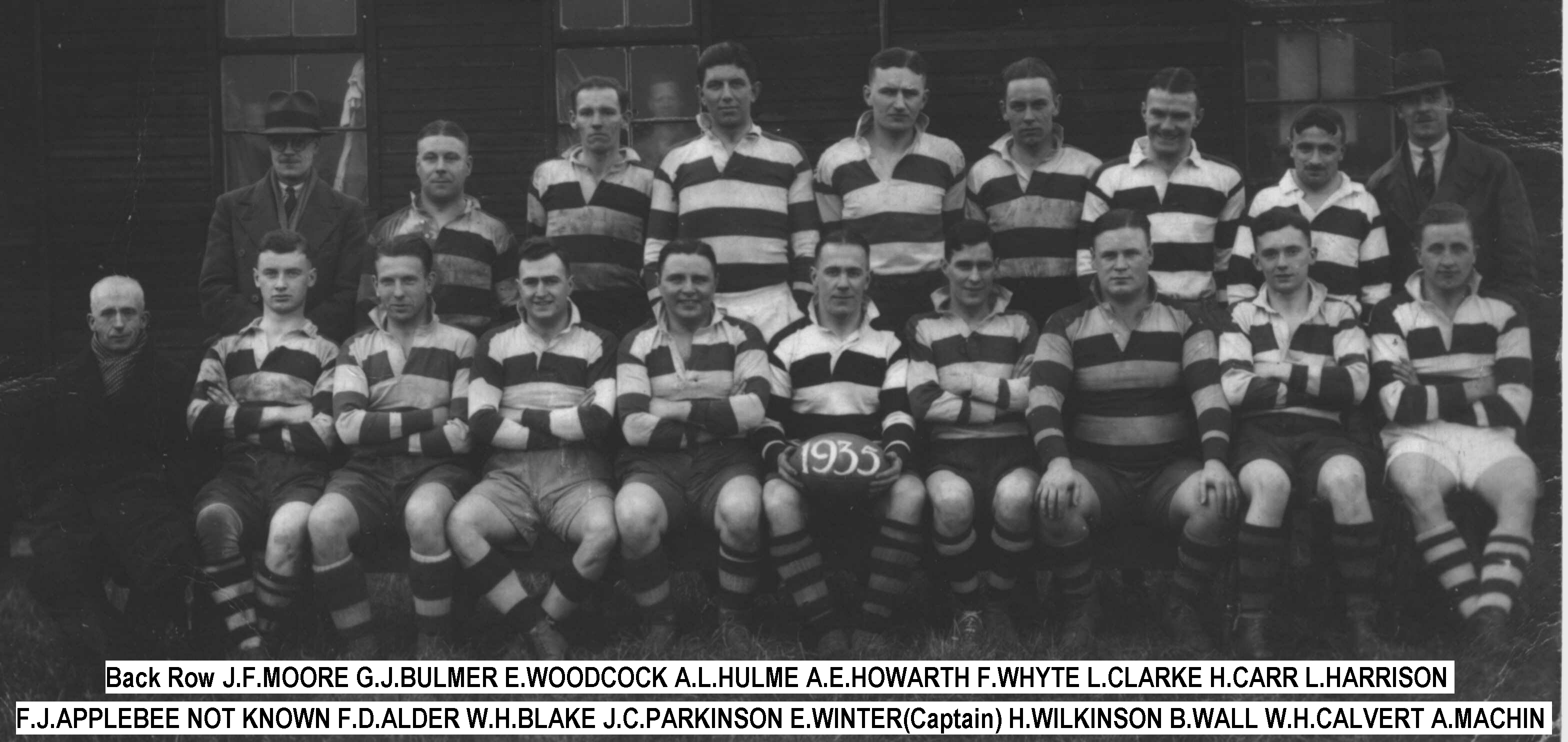 With the outbreak of WW2 in 1939 his dad Daniel was called to high places within the Royal Naval Volunteer Reserve.
[Military Lists - National Library of Scotland]

[London Gazette]
Harry joined the Royal Artillery and was commissioned as 2nd Lt.





Desert Rat Major Harry Calvert won the Military Cross for his bravery under fire in the Western Desert. He joined up at the start of the war and fought with the 116th Field Battery/31st Field Regiment, Royal Artillery in the 8th Army at Tobruk and El Alamein. He was decorated while still a captain after he took over an advance unit when the commanding officer was killed.
Major Calvert rallied his troops under fire and succeeded in capturing a forward observation post. When his party was cut off by the advancing Germans, he kept directing fire behind enemy lines until British troops regained the territory the next day.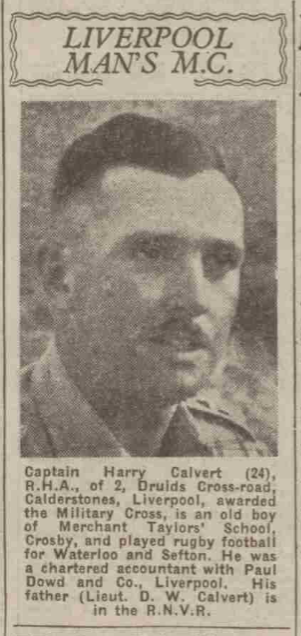 [Liverpool Evening Express - 23rd June 1943]

He also served at Monte Casino and Greece before returning after the war to Liverpool where he married and opened the first launderette in the North of England.
A successful property dealer he bought a farm in North Wales in the mid-1950s and moved to Dess House, Kincardine O'Neil, Aberdeenshire when he bought the
900-acre estate in 1969.
[Dess Lodge, the entrance to Dess House Estate - Google Maps]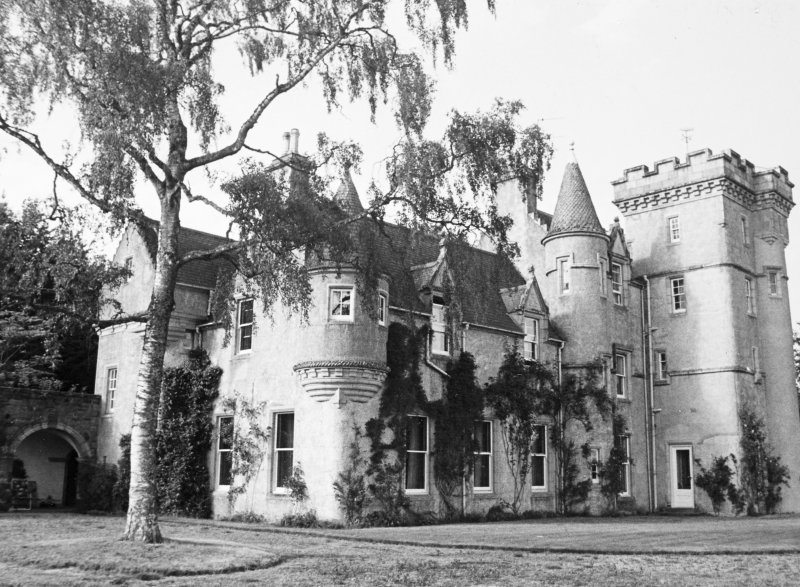 [Dess House on the 900 acre estate - canmore.org.uk]
"What he really loved was shooting and fishing - he was a very well known salmon angler on the River Dess." said his son Michael.

[Some of the above narrative from the Aberdeen Press and Journal 3rd April 1993 from the British Newspaper Archive]




Further recognition for his efforts in the Territorial Army ocurred in1969 after his retirement.
| | |
| --- | --- |
| | |
| Territorial Efficiency Decoration | Military Cross |
Major Calvert
passed away in Dess, Aberdeenshire in 1993

He was survived by his wife, Peggy.

Major William Henry Calvert MC TD


(1915-1993)
All Aliens RFC, Seft0n RUFC photographs, programmes and memorabilia Copyright © 2012 Sefton RUFC