Alien first in line for the Soup
William George Flint
Written and researched by David Bohl, with the kind help of the Flint family tree on Ancestry and historians world wide.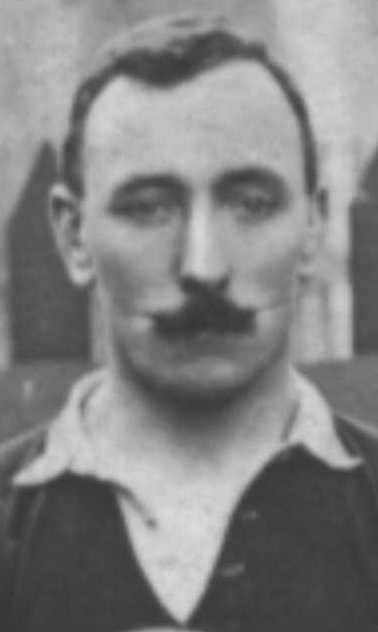 William George Flint (WGF) was the son of a Scottish HM Customs Officer, he was born in 1874 and lived on Belmont Road, Anfield with his 4 sisters and brother John.
Being an insurance surveyor for The Royal he took advantage of the relaxing of the club rules regarding the players being schoolteachers and he joined in the 1910-11 season.
He was already Captain and Secretary of the Battalion Rugby Club, King's Liverpool Regiment.
Aliens v Waterloo 'A' at Waterloo
A.Williamson, J.Helme, J.Johnstone, AG.Ascroft, J.Brown, GPS.Brown, AW.Cocks, S.J.Bishop, J.Fairley,
WG.Flint
, RW.Jones, E.Ringrose, RT.Robinson, D.Sloss, IR.Williams
Liverpool Echo 17th March 1911
Aliens 2nd at Clubmoor. This match was remarkable for prolific scoring. The visitors started one short and the homesters pressed their advantage to such good purpose that when half time arrived they led by 32-0. The chief scorer was Helme, who scored five tries of which
Flint
converted one and Evans two. Half Time 4g 5t
Liverpool Echo 3rd November 1911
WGF was appointed 2nd team captain at the Annual General Meeting held at Elm Bank, Oakfield on May 27th 1913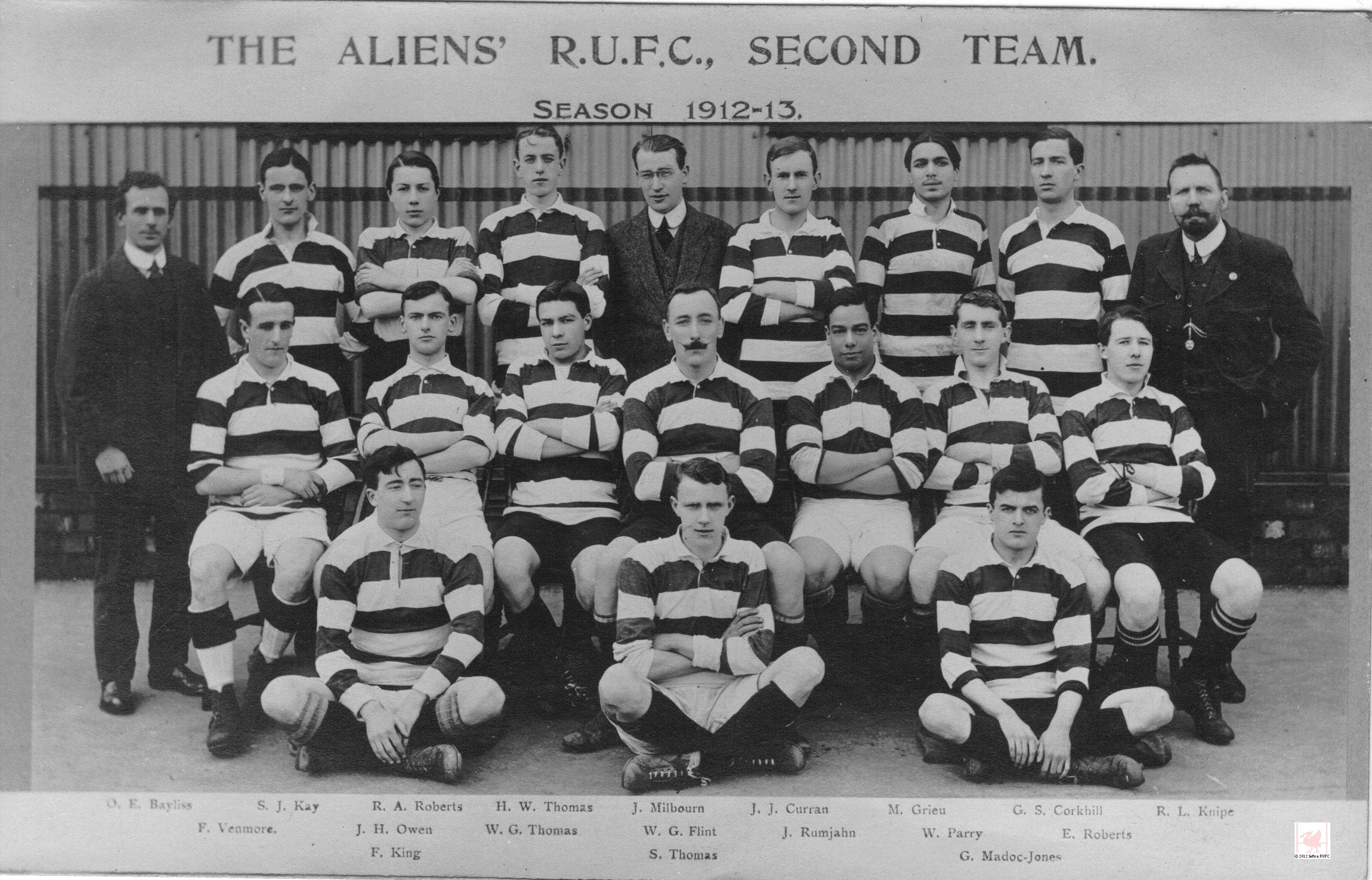 By the outbreak of the Great War he was already a well drilled soldier
[Information from the Archive of the Liverpool Scottish]
Joined the ranks of 8th Scottish Volunteer Battalion KLR at Fraser St, Liverpool (1900)
Enrolled as a Pte in the 10th, 1902 and posted to 'A' Company where he was promoted to Sjt
Re-enlisted into 10th KLR Territorial Force 1908, promoted to Colour Sjt 1912
WGF was mobilised in June 1914 serving in the UK at King's Park, Edinburgh and Tunbridge Wells Camps. Embarking for France in November with the 10th Scottish KLR he was promoted to the rank of Colour Serjeant Major.
[photo from Flint family tree on Ancestry]
He took part in the charge at Hooge in August 1915, also known as the
1st battle of Bellewaerde
.
When all the officers in his vicinity had become casualties, CSM Flint organised the defence with great skill for which he was recommended and received the Division Notice of Gallantry from Major General Aylmer Haldane, commanding the 3rd Division. This took the form of a hand written card and humorously termed the "soup ticket" by the other ranks.
After demobilisation he became a Drill Instructor serving Wooton Camp, Blackpool and Park Hall Camp, Oswestry and finally promoted to Regimental Serjeant Major.
Post war WGF returned to employment at Royal Insurance and attended the first meeting of the Aliens. Very short of numbers he proposed and Fred King seconded "That the Liverpool Old Boys' Club be approached with a view to amalgamation of the two clubs." Carried
He was made a Vice-President in August 1920.
| | |
| --- | --- |
| | |
| Territorial Efficiency Decoration | 1914 Star, British War and Victory Medals |
William passed away in Liverpool 1943
RSM WILLIAM GEORGE FLINT


(1874-1943)
Footnote:

The term "It's a small world" can be applied to WGF as his elder brother John was Chief Cashier for Lord Sefton's Estate at Croxteth Hall and lived at
"Rose Cottage" where the road is now known as

Flint

Drive.


All Aliens RFC, Seft0n RUFC photographs, programmes and memorabilia Copyright © 2012 Sefton RUFC