Alien Goes on the Blind Side
Written and researched by David Bohl, with the kind help of historians world wide.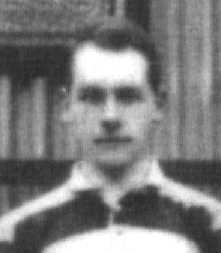 Born in
Pontesbury, Shropshire
1890 Stephen Sydney Jones(SSJ) attended
England's oldest teacher training college, the College of St John in Battersea (founded in 1838)
.
He began his career at Elmore Green school in Walsall but decided to specialize his skills and must have moved to Liverpool to gain his certificate from the College of Teachers for the Blind. He joined the Aliens in November 1913 and probably knew
Fred Applebee
,
Ernest Hickling
or
Percy Kinns
from the St John's days.
He was appointed 1XV captain at the General Meeting held at the Criterion Hotel on 18th June 1914, unbeknown to him he would be the last captain before the Great War.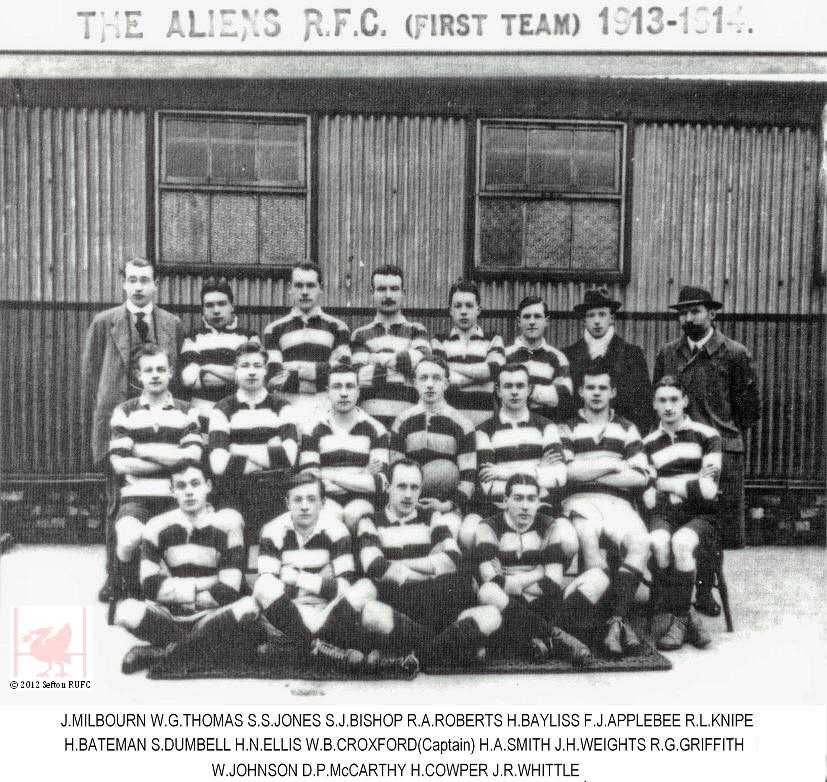 Whilst in Liverpool he taught at Blue Coat Hospital and Wavertree School for the Blind.
With the outbreak of the Great War SSJ immediately volunteered for service and the Wellington Journal 6th February 1915 reports:-
"Mr. S. S. Jones, son of Mr. J. B. Jones, Pontesbury, is appointed Lieutenant in the 15th Middlesex Regiment. He joined the Montgomeryshire Yeomanry on the outbreak of war, from which he was given a commission."
Posted to the battlefront with the 23rd Battalion Middlesex Regt he served 2 years service and 4 months in the field force but by August 1916 was suffering from necrosis, a flesh disease. SSJ was cared for initially at 139th Field Ambulance and thence to 1 NZ Stationary Hospital on 31/8/16.
23rd (Service) Battalion (2nd Football)
Formed in London on 29 June 1915 by W. Joynson Hicks MP. Moved to Cranleigh.
November 1915 : moved to Aldershot and came under command of 123rd Brigade in 41st Division.
May 1916 : landed in France.
November 1917 : moved with the Division to Italy but returned to France in March 1918.
[narrative from Long Long Trail]
He finished with the military in November 1919.

After the war he returned to Elmore Green School and married in Shrewsbury 1920 to Olive Major.
Thankfully his name does not appear on the school memorial.
[photo Elmore Green School website]
| | |
| --- | --- |
| | |
| British War Medal | Victory Medal |

Stephen passed away in Pontesbury, Shropshire in 1957

Captain STEPHEN SYDNEY JONES


(1890-1957)
All Aliens RFC, Seft0n RUFC photographs, programmes and memorabilia Copyright © 2012 Sefton RUFC