Alien flies B.A from London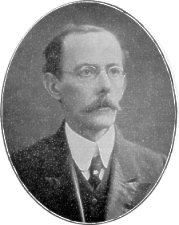 John Kay was appointed a vice-president of the Aliens in 1913 at a time when J.G.Legge, the Director of Education in Liverpool was club president.
His sons
Stanley John
,William Marriott and family member William Henry started playing rugby for the Aliens and Sefton.
John Kay was born around 1863 in Edge Hill, Liverpool and with his father already being a Headmaster a career in teaching was the obvious choice.
His earlier education was at St. Mary's School, Edge Hill and after obtaining a Dean M'Neile scholarship he proceeded to the Collegiate School, Shaw Street.
After the necessary period of training at Chester College in 1882/3 to get the Board of Education Certificate he entered the service of the old Liverpool School Board at five different schools in 29 years. Starting as an Assistant Master at Granby Street School in 1884 he progressed to Senior Assistant Master at Beaufort Street (1889) and Brae Street (1893).
He graduated in Arts at London University in 1893.
Headmaster appointments soon followed at North Corporation Council School (1902) and the Major Lester Memorial from 1905 until retirement.
Eminent appointments:-
President of the Liverpool Teachers' Association, of the Head Teachers' Association, and the Chester College Club.
[Liverpool Mercury 11th Dec 1899]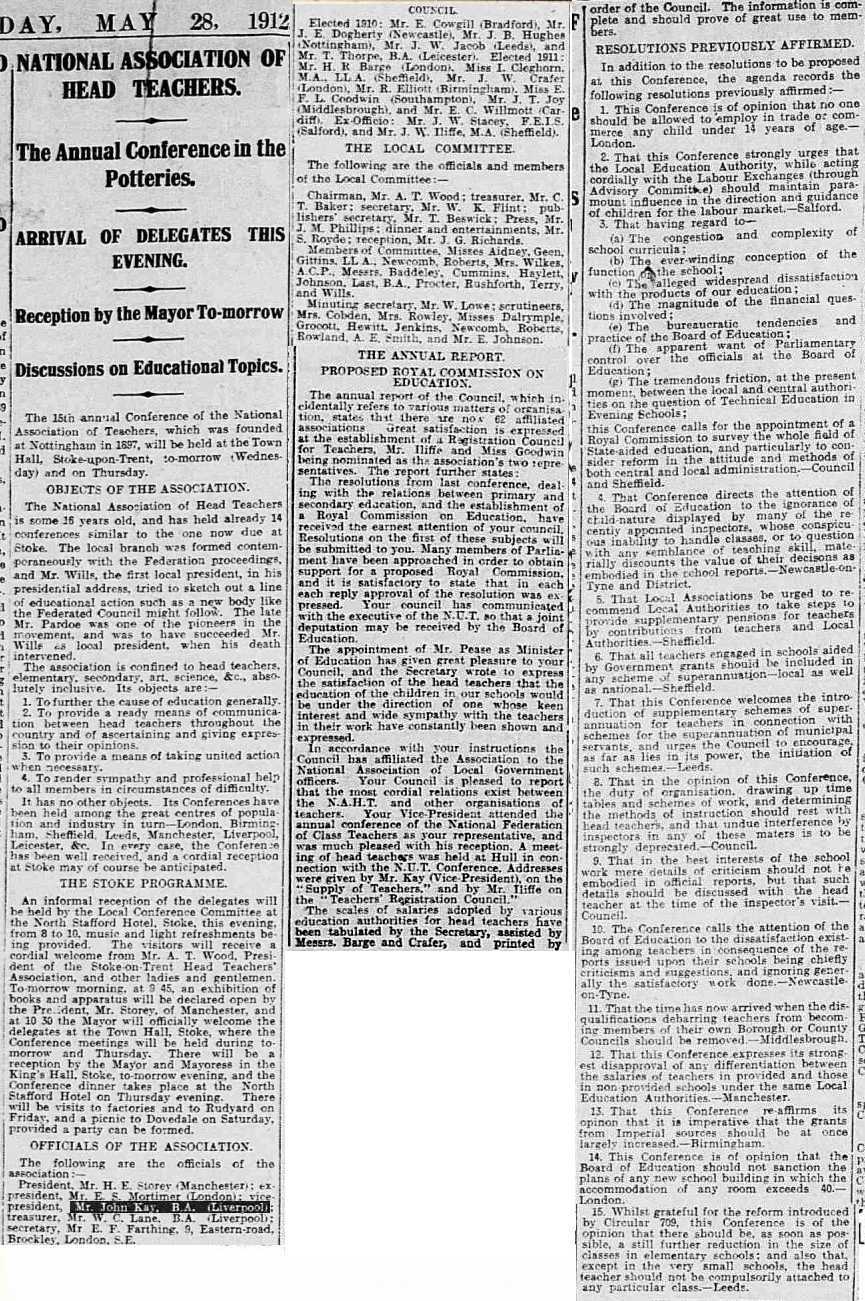 [ Staffordshire Sentinel 28th May 1912]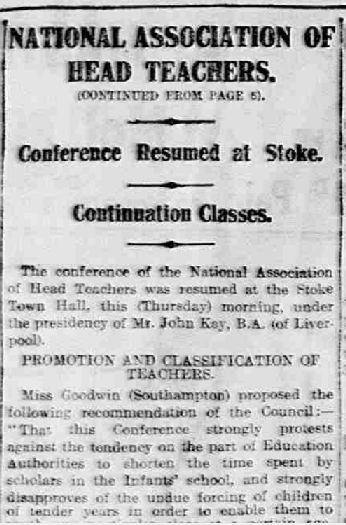 [ Staffordshire Sentinel 30th May 1912]
President of the Liverpool Manx Society which had its headquarters at the Brunswick Lecture Hall, Moss Street, Liverpool. (his father was from the Isle of Man).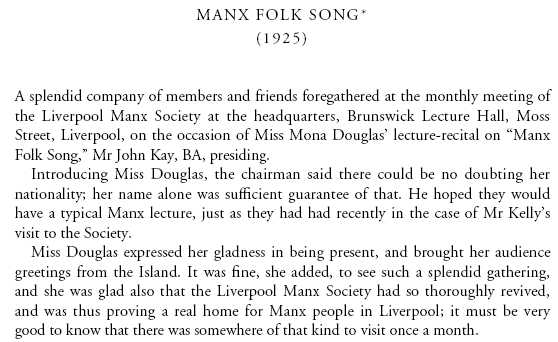 [Restoring to use our nearly-forgotten dances - Mona Douglas 2004]
Served on every local committee of the National Union of Teachers, on the University Day Training College Board, on the Executive Committee of the Municipal Officers' Guild and its Finance Committee.
For many years he was Lecturer in Mathematics under the Liverpool School of Science and Technical Education sub-Committee of the Council School, also English to Oulton School Certificate Classes
He also served on the City Council's Underfed Children's Meals Committee and if there was one phase of his work which appealed to him more than others, it was that wonderful product of cities – the slum child.
Here is a moving short film depicting the conditions of the time -
The Inner Man
, made in 2016 by Howard Kay.
John lived on Blackmoor Drive, West Derby until he passed away in a Formby hospital in 1942


John Kay B.A (London)
(1863-1942)
All Aliens RFC, Seft0n RUFC photographs, programmes and memorabilia Copyright © 2012 Sefton RUFC