Capt. George Douglas Kermode
Written and researched by David Bohl, with the kind help of World War 1 historians world wide.
[photo Kionslieu Chronicles IOM]
Born in the Isle of Man, 1883 George Douglas Kermode(GDK) came to the mainland for teacher training at Carmarthen College. He attained the Licentiate of Royal Academy of Music (LRAM) and taught singing at Woodchurch Road school in Birkenhead.
GDK became an established baritone on the concert circuits.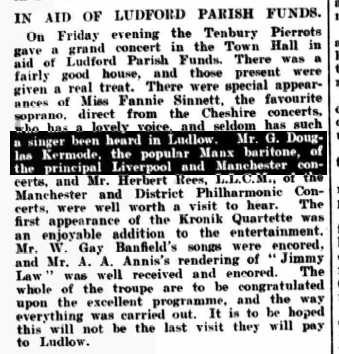 At some time he must have encountered members of the Aliens as he was in the programme of the very first formal annual dinner in 1909 where he sang
"I'll Sing Thee Songs of Araby" - listen
"The Romany Lass"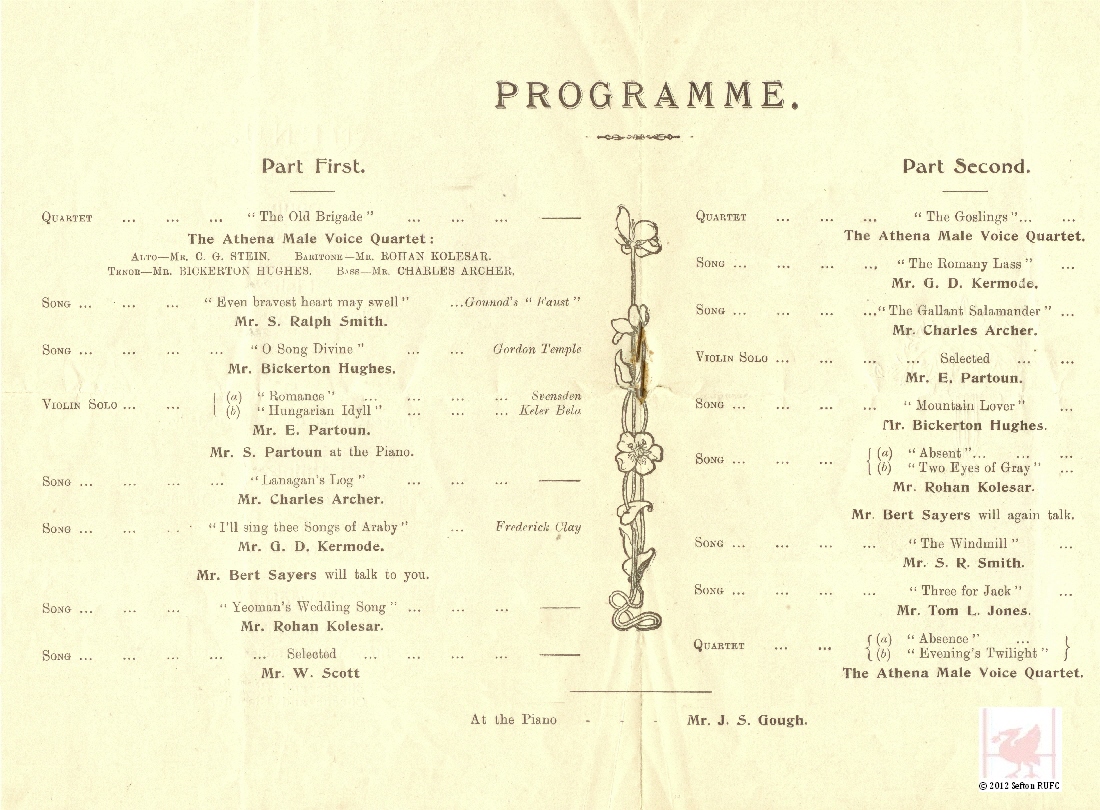 The dinner had a few guest appearances by club members but most of the turns were from renowned performers including Mr Rohan Kolesar who was a baritone on the national circuits.




Outbreak of the Great War



GDK joined the ranks of the King's Liverpool Regiment and went to France in 1915, it is not known why, as a Serjeant, he was transferred to the Labour Corps (perhaps wounded).
He was commissioned on 31/05/1917 as a 2/Lt, again with the Labour Corps, and after the Armistice commanded the Chinese Labour Corps.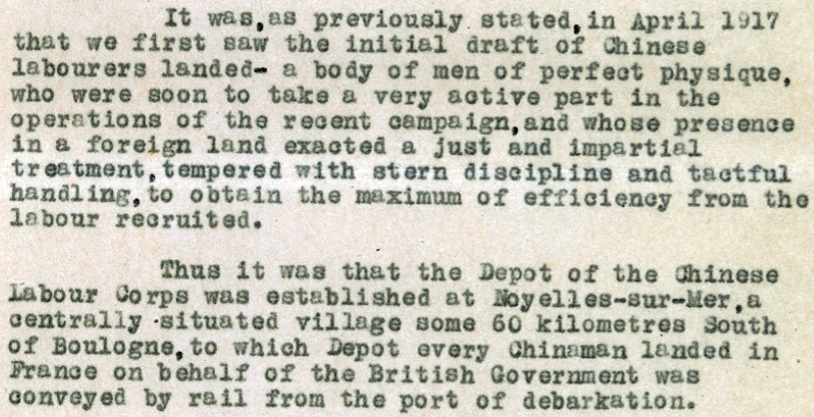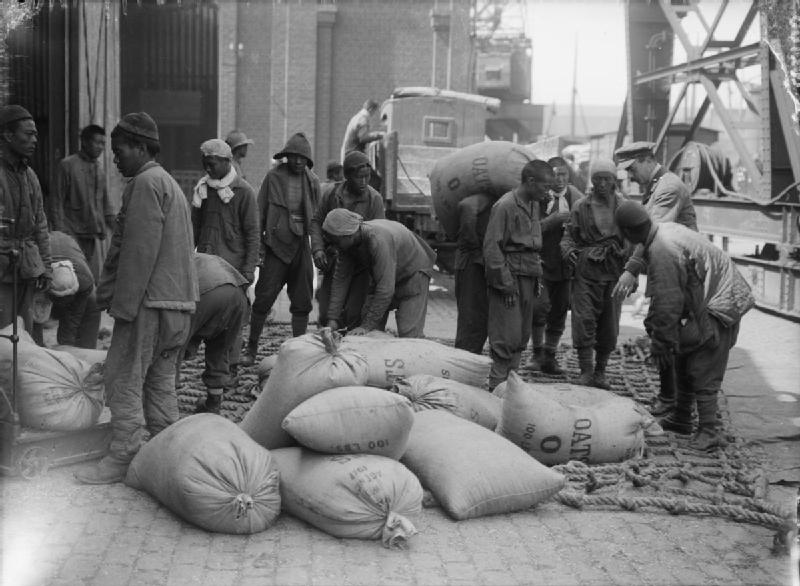 [Wikipedia]

Extracts from "Chinese Labour Corps used behind the lines in France 1917-1920" (British Library)
He returned to teaching after his commission finished and taught at Birkenhead Institute and Temple Road school. His association with the Chinese Labour Corps during the war was recognized by the award of the Wen-Hu or Striped Tiger by the Republic of China, one of only 76 issued.
Awarded the Order of the Wen-Hu - 1920

This order of the Republic of China was instituted in 1912 by President Yuan Shih Kai and was awarded for those who have performed deeds of merit in the naval or military service. It was divided into nine classes. The rays on the badge are in the five colours of the Chinese Republic (formed 1911): red for the Han Chinese, yellow for the Manchus, blue for the Mongols, white for the Muslim Chinese and black for the Tibetans. The medal was awarded until 1928 when the Beijing Government was overhtrown by the Kuo Min Tang (nationalist) party.

During World War one a number of awards were made to British officers, especially to those serving with the Chinese Labour Corps, or with the Royal Army Medical Corps. China had entered the war in 1917, and a considerable number of Chinese served with the British Labour Corps or with the Royal Army Medical Corps.
Wen-Hu 5th Class for the Rank of Lieutenant or below
GDK became Music Master at Cowley School, St Helens where he stayed until at least WW2. As the Blitz progressed he was commisioned as a Captain in the Home Guard in 1941.
(Let's hope he was more competent than the Warmington-on-Sea platoon !)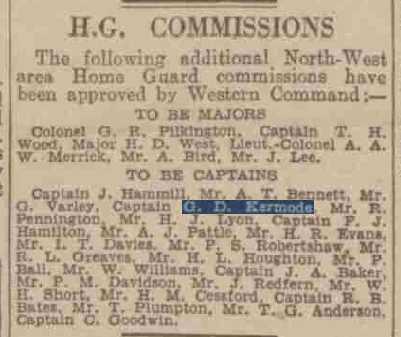 George passed away in St Asaph, North Wales in 1954.







Cap Badge - The King's Liverpool Regt

Cap Badge - Chinese Labour Corps

1915 Star, British War and Victory Medals


Capt. George Douglas Kermode
(1883-1954)





All Aliens RFC, Seft0n RUFC photographs, programmes and memorabilia Copyright © 2012 Sefton RUFC