FORMER LIVERPOOL
HEAD MASTER
MR. R. L. KNIPE FATALLY
HURT IN ACCIDENT
Mr. R. Leigh Knipe. former head master of Steers Street Council School, Liverpool, and a well-known Liverpool sportsman, died in Whiston Infirmary yesterday, from injuries received in an accident on the East Lancashire Road a few days ago.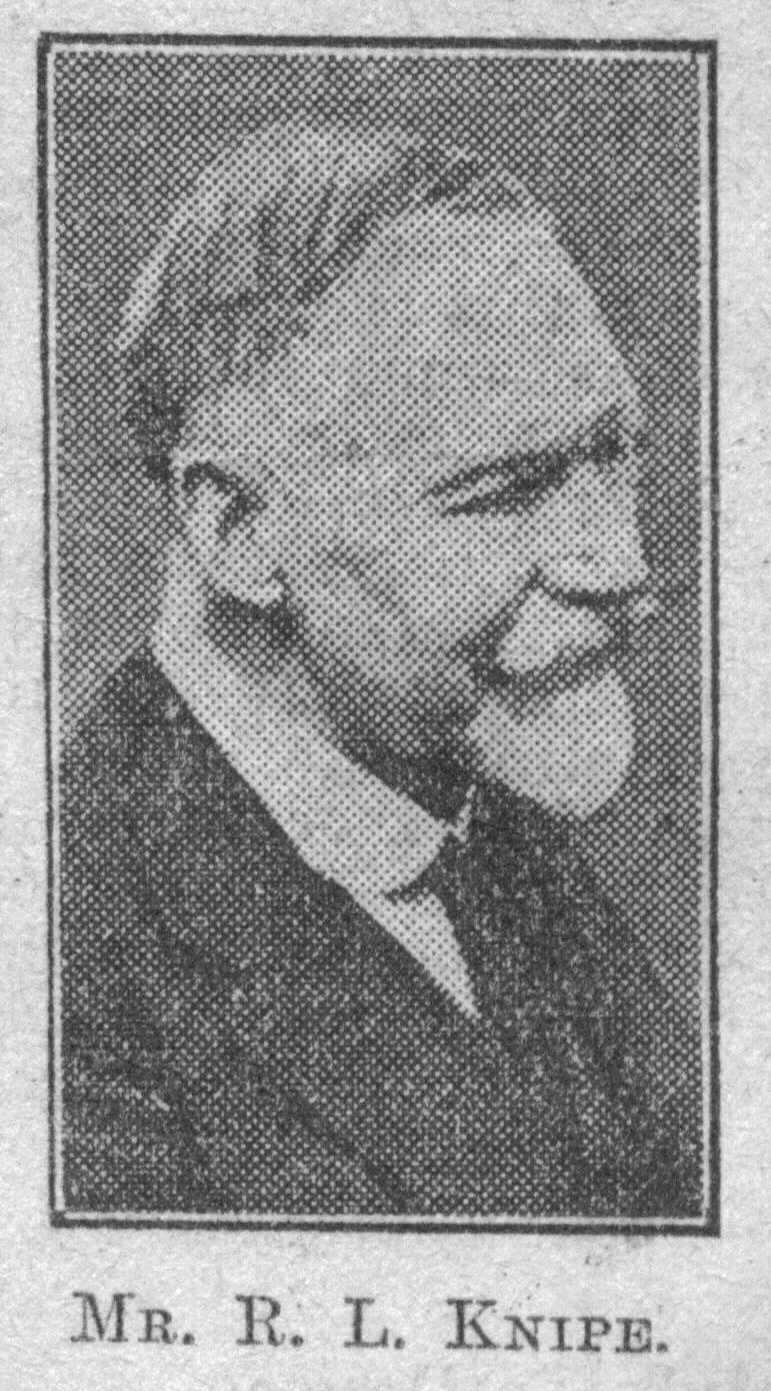 He was cycling to Warrington to attend swimming tests in connection with the Royal Life Saving Society, and was thrown heavily from his machine receiving a fractured skull.
Mr. Knipe, who resided in Moscow Drive, West Derby, was a fine swimmer and was a life governor of the Royal Life Saving Society. His other great sporting interest was cycling, and he was treasurer of Anfield Cycling Club. In his younger days he took a prominent part in road-racing and created a number of cycling records. During his forty-four years' work in Liverpool schools he constantly took a keen interest in schoolboy sport, and under his leadership Steers Street held the athletic championship of the Liverpool elementary schools for five years.
A keen member, also, of the Liverpool Association of Schoolmasters, Mr. Knipe was elected president, for 1929. He retired from his headmastership at the end of March, 1936, when, at a gathering of old scholars, colleagues, and friends, he received a presentation of a cheque and a set of bowls.
September 1938
All Aliens RFC, Sefton RUFC photographs, programmes and memorabilia Copyright © 2012 Sefton RUFC