Alien Becomes a Belgian Peasant
Written and researched by David Bohl, with the kind help of historians world wide.
John Robson was born 1890 in Liverpool and played for the Aliens in the 1910-11 season.
He was a teacher at Birchfield Road and Emmanuel Council schools.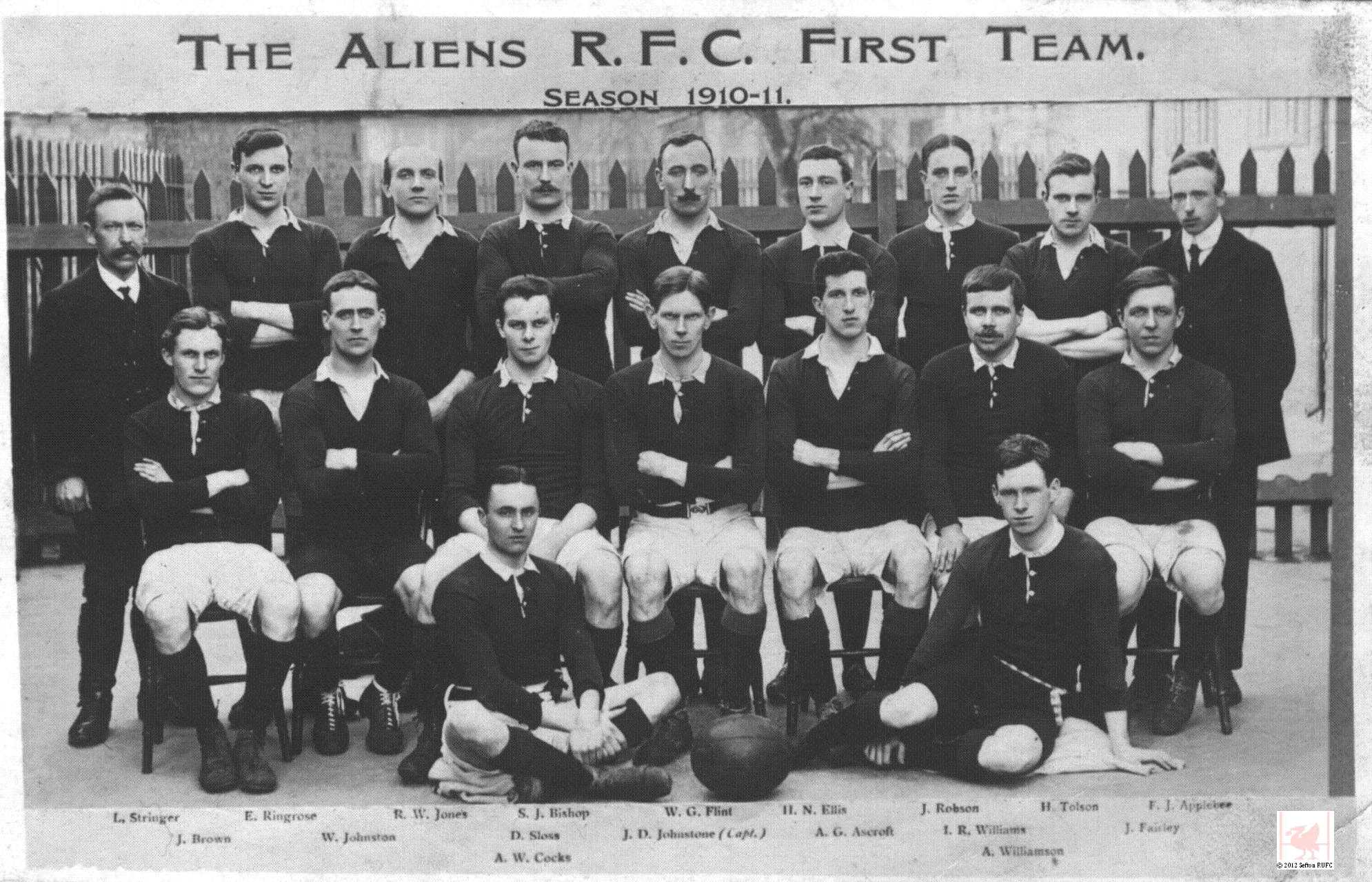 WOUNDED OFFICER'S ADVENTURES
Second-Lieutenant Robson, of the Black Watch, who prior to the war was a schoolmaster in Liverpool, has been wounded, and is in the Stationary Hospital, Abbeville. His condition is reported as satisfactory.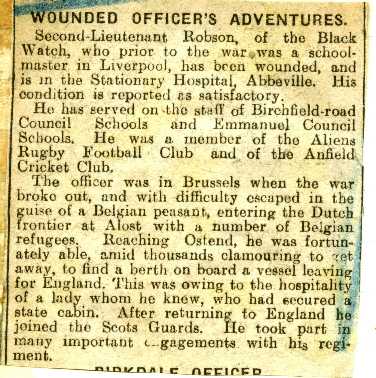 He has served on the staff of Birchfield Road Council Schools and Emmanuel Council Schools. He was a member of the Aliens Rugby Football Club and of the Anfield Cricket Club.
The officer was in Brussels when the war broke out, and with difficulty escaped in the guise of a Belgian peasant, entering the Dutch frontier at Alost with a number of Belgian refugees. Reaching Ostend, he was fortunately able, amid thousands clamouring to get away, to find a berth on board a vessel leaving for England. This was owing to the hospitality of a lady whom he knew, who had secured a state cabin. After returning to England he joined the Scots Guards. He took part in many important engagements with his regiment.
(Liverpool Daily Echo Saturday 2nd September 1916)
The reason for him being in Belgium must have been for employment rather than just being in a tricky position visiting the place in the months up to the war. With the introduction of compulsory education in Belgium in May 1914 a teaching place in an English School there must have been a great opportunity for a single man. A similar story is teacher, A.E.Beaumont, who trained at Winchester Training College and was caught up in Ghent where he had been teaching foreign languages. He too managed to get back to England in December 1914. See Brussels schoolchildren during the First World War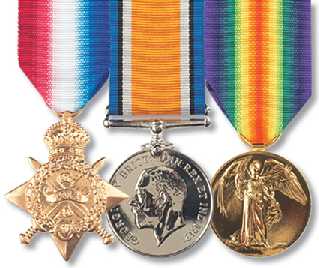 2nd Lt JOHN ROBSON
(b. 1890 Liverpool d. 1945)

All Aliens RFC, Seft0n RUFC photographs, programmes and memorabilia Copyright © 2012 Sefton RUFC