Written and researched by David Bohl, with the kind help and documents supplied by historians worldwide.
After the Great War of 1914-18 the rugby club was graced by another branch of gifted gentlemen.
Reverend C.K.K. Prosser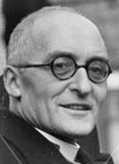 Reverend Charles Keith Kipling Prosser played for Sefton in the late 1920's under the captaincy of W.E.Howard.
Born 1897 in Meriden, Warwickshire he was educated at King Edward's School, Birmingham and served during World War I with the Royal Garrison Artillery.

He enlisted at the beginning of 1916 and became a Cadet at the Siege School in Aldershot in April 1917. He was discharged to Commission on 24/11/17.
[Ancestry.com]

If we look at the Medal Card he is 'Mentioned in Despatches', the fourth level of bravery. By 1919 the introduction of a Certificate for a Mention in Despatches (MID) was to be issued and signed by the Secretary of State, and in 1921, an emblem of multiple oak leaves in bronze was approved for wear on the Victory Medal; but if that was not held the emblem could not be worn.

| | |
| --- | --- |
| | |
| Victory Medal | British Medal |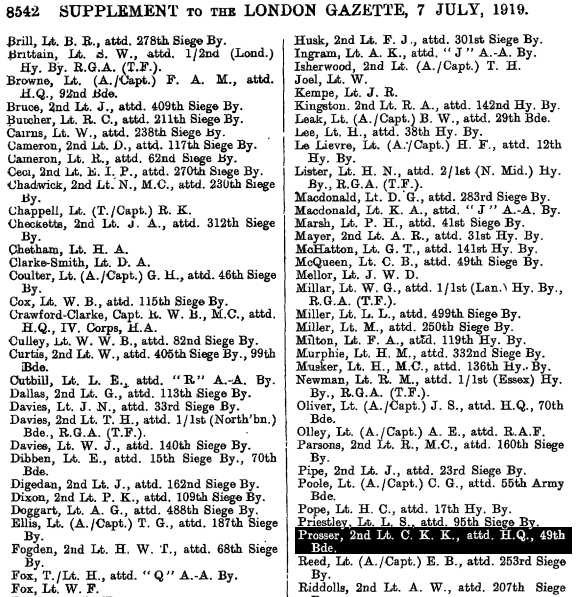 Mentioned in Despatches notification

Promoted to Lieutenant in the RGA

After WW1 he studied at Queens' College, Cambridge before ordaination in 1923 and became curate of Bishop Latimer's Church, Birmingham.
He played several games for Sefton at first team level against the likes of Warrington, Port Sunlight and Old Lerpooleans in the 1927 to 1929 seasons.
A passenger list picks him up travelling to Quebec in 1929, he was on his way to take up the position of Rector of Alert Bay on the northern tip of Vancouver Island, British Columbia.
[City of Vancouver Archives]

This area on the Pacific coast of Canada had a large population of native Indians and he soon got involved in the local laws.

______________________________________________________________________________
The Potlatch is also the ceremony where a Chief will pass his rights and privileges on to his eldest son. The word "potlatch" comes from the Chinook jargon, a trade language formerly used along the coast.
What is a Potlatch?
A Potlatch is not just a party. A Potlatch is a magnificent and planned party. It's a really big deal. Planning for a potlatch might take an entire year, or even longer! Today, as in olden times, each person invited to a potlatch receives a present. This present can be as simple as a pencil or as complicated as a carving. At any particular potlatch, everyone receives the same present.
Big Event Potlatches: Indians in ancient Washington State have always been generous people. In olden times, other tribes visited the rich coastal Indians in the Puget Sound area hoping to trade pelts of fur for dried seaweed for sea salt flavoring, dried fish, dried clams, dried salmon, and dried meat. They were delighted with their greeting.
The Kitsap Peninsula and the Puget Sound area soon became the meeting place for nearly
all of the tribes in the Pacific Northwest. Each fall, tribes from up and down the coast would gather in the Puget Sound area to celebrate a potlatch and prepare to trade.
A Potlatch was (and still is!) a wonderful festival with weddings and stories (the tall tale type) and feasting and dancing and trading.
Dignity Potlatches: In olden times, potlatches were not only given only for big events. They were given for everything. If an important person fell off a canoe, a small but elegant and costly potlatch would be given to offset the humiliation of the fall. You could not be laughed at. You could not lose dignity. These were important beliefs in Native American culture. One way to regain or to establish dignity was to host a potlatch.
Vengeance Potlatches: There were even vengeance potlatches. If you wanted to knock a clan down a step or two, you might try to trick them into giving a potlatch to use up some of their wealth. People tried very hard not to lose their temper and be tricked into giving a costly potlatch to save face. So, if a clan had more wealth than yours, you tried to ignore their insults. Understanding and using the potlatch system for your own clans' advancement took great skill.
The competition to show how wealthy you were, no matter how untrue, nearly destroyed these early people.
Fur Trade Wealth:
What saved them was the fur trade. The fur trade was introduced by the white men. Furs were easy for these early native people to get. They were wonderful hunters. Fur trade wealth poured into the Pacific Northwest. The white traders also had steel tools. With the coming of the fur trade and steel tools, many native people were able to gain the wealth they needed to climb the social ladder of their culture.
_______________________________________________________________________



Some
carved artefacts
collected in the region are held at the University of Manchester Museum.
Passenger records from July 1934 see the Rev. Prosser returning to London aboard the freighter "Sneaton" from Vancouver. His whereabouts during WW2 are not clear.

Rural Dean of Leigh he was ordained to the episcopate in 1950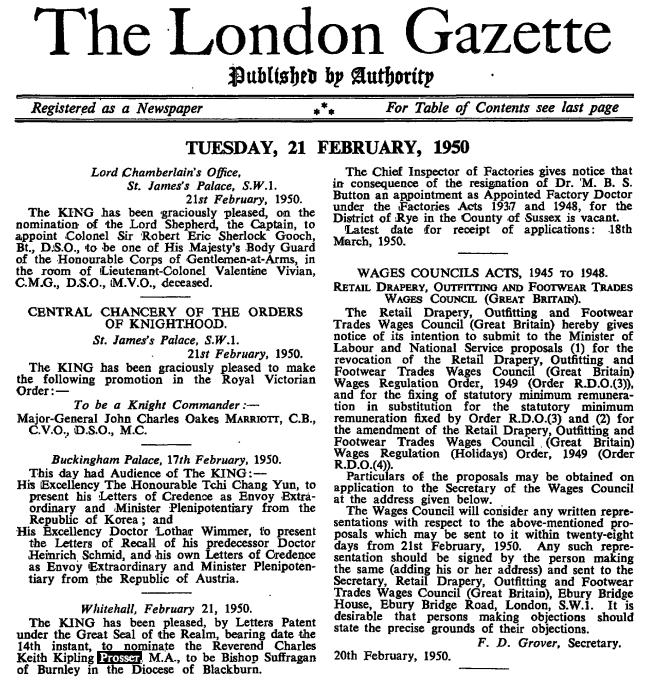 Charles Keith Kipling Prosser was the fifth Bishop of Burnley from 1950 until 1954. He died in post four years later.


.


King Edwards School Chronicle – Jan 1955
Several losses fall to be recorded—two in particular. Keith Prosser
(1916) Bishop of Burnley, who preached the Quartercentenary sermon in
the Cathedral only two years ago , died untimely, last July.
Rev. Charles Keith Kipling Prosser

(1897-1954)

*****************************************************************************

Reverend Arthur Finch B.A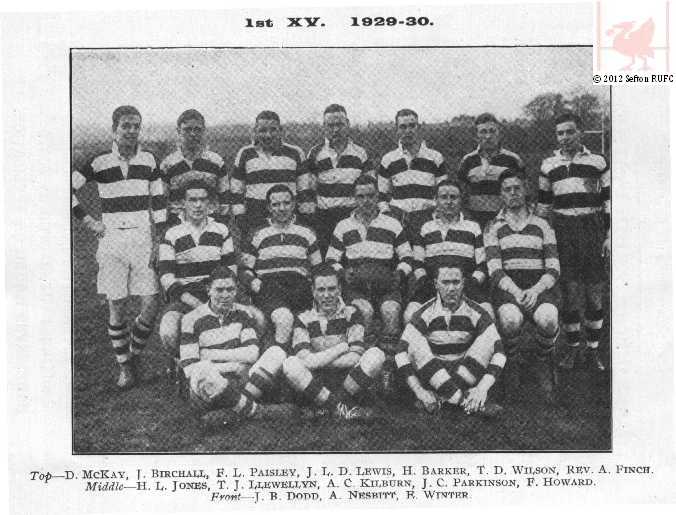 Reverend Arthur Finch played for Sefton in the late 1920's under the captaincy of A.C.Kilburn.
He took up a position at the Church of
St John
the Baptist, Coventry in 1931 and according to a parish magazine was the Rector of
St Marys
in Kingsclere, Hampshire.
In 1940, before the Battle of Britain, the Rev. Finch was granted a commission in the Chaplain's Branch of the Royal Air Force Volunteer Reserve for the duration of hostilities, with the relative rank of Squadron Leader.
THE LONDON GAZETTE, 2 APRIL, 1940

CHAPLAINS BRANCH.
The undermentioned are granted commissions
for the duration of hostilities with the
relative rank of Squadron Leader.
12th Mar. 1940: —
The Rev. Arthur FINCH, B.A. (77970).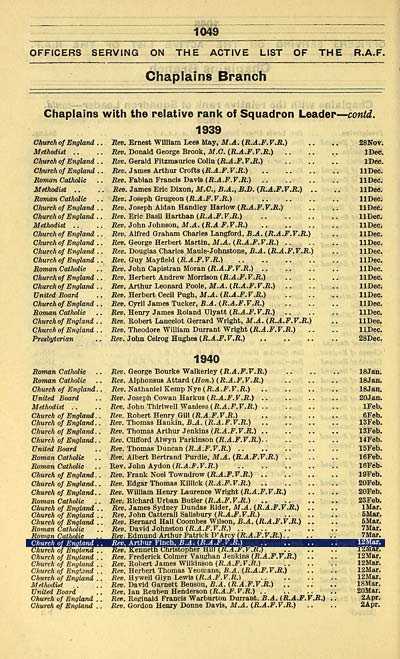 After the war in 1948 he took over St Marys Church in Leigh, Lancashire then Holy Trinity in Matlock, Derbyshire in 1964.

Rev. Arthur Finch B.A
*****************************************************************************

Reverend A. B. Lavelle M.A., B.D., Ph.D.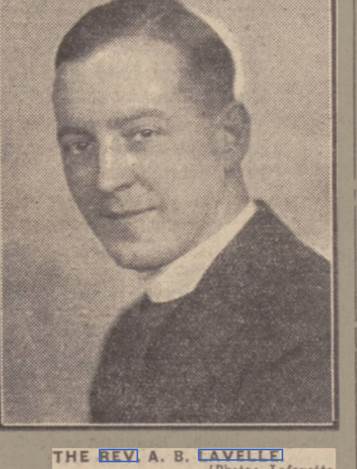 [British Newspaper Archive]
Reverend Alexander Bannerman Lavelle played for Sefton in the mid 1920's under the captaincy of J.Taylor.
Born 1899 in Belfast he gained his B.A in 1919 and sat on the executive committee of the Dublin University Student Christian Movement before his M.A in 1922.
Many philisophical roles ensued at the Trinity College before moving to England.
Before WW2 he was Vicar of Kimberworth, Rotherham and took up the position of Rector of Darlaston in Walsall and he wrote several books and articles:-
The local school magazine states "
Pinfold Street School opened its doors for the first time on 1st September, 1936 providing accommodation for 350 junior and infant children. At the beginning only six classrooms were in use, and in the early years the school playground was divided into two halves by steel railings, the rear half for the junior boys, and the front part for the infants and junior girls.
On the first day 208 children were admitted, 175 of whom, came from Dorsett Road School. They were welcomed in the hall by Councillor F.W. Wesson on behalf of the school management team, and
Dr. A.B. Lavelle
, the Rector of Darlaston.
"
http://www.historywebsite.co.uk/articles/DarlastonSchool/NewSchool.htm
"
In 1937 Darlaston celebrated the coronation with a procession through the town centre, followed by a service at the football ground.
The service was conducted by the Rev. L. Robinson, representing Methodist churches, the Rev. T. Chadwick, vicar of All Saints' Church, Councillor W. G. Berry, chairman of the council, and the
Rev. A. B. Lavelle
, the Rector.
"
http://www.historywebsite.co.uk/articles/Darlaston/interwar.htm
He became Canon Residentiary and Precentor of Lichfield Cathedral in 1959.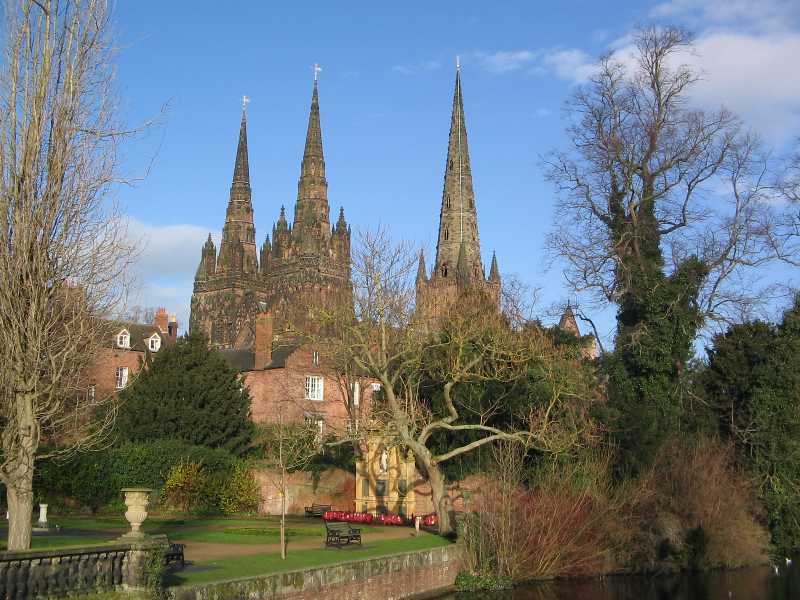 Rev. Lavelle passed away in 1964 at Good Hope Hospital, Sutton Coldfield
Rev. Alexander Bannerman Lavelle M.A., B.D., PH.D
*****************************************************************************




Reverend John Owen Nicholas

Reverend John Owen Nicholas
was born 1898 in Cinderford, Gloucestershire and
played for Sefton in the mid 1920's under the captaincy of N.W.Hutchings.
After being Curate at St James' Church in Gloucester he became involved in the Church Missionary Society
and he departed Liverpool in October 1925 aboard the ship 'California' for Bombay.

During WW2 he left St Peters Vicarage, Birkenhead in March 1942 aboard the ship 'City of Hong Kong' for more missionary work in the United Provinces, India..

By the late 1940's newspaper articles have him at Writtle Church in Essex where he is described as a straight talking, hard hitting Vicar :-
He asked for people to give up smoking for a fund to repair the church roof which was being damaged by the death watch beetle.

Bishops Would Put TV in Churches For Coronation LONDON Wl— Two Church of England bishops proposed today that television sets be installed in churches throughout the country next June 2 so church-goers can watch the coronation of Queen Elizabeth II. "The idea may be particularly helpful in country areas," Dr. Falkner Allison, bishop of Chelmsford, wrote in a diocesan letter. Bishop Christopher Chavasse of Rochester seconded the suggestion and declared: "The coronation is a religious ceremony. What place could be better than a church to see it?" Rev. J. O. Nicholas, a country vicar in Bishop Allison's diocese, already is arranging to hire three TV sets for his 13th century Norman church at Writtle in Essex.

"SATURDAY REPLACES SUNDAY " CHELMSFORD. Essex, England. Dec. 27. Saturday has replaced Sunday as the day of the week dedicated to religion in Britain, says Rev. J. O. Nicholas. But that religion is sport, not Christianity. Mr. Nicholas, vicar oi Writtle, near here, gave these two "new commandments" ln his parish magazine: "Remember Saturday to keep it free, for that day Is the sabbath of sport, thy "god. "Thou shalt .not take the affairs of sport thy god lightly, for thou shalt lose thy (soccer) pool forecasts If thou dealest with sport lightly." ... The vicar adds: "This precious Saturday dedicated to the new god is being observed far more obediently than our Sunday." never been more disappointed in men than in these last four years "Romance has disappeared. Although I have more clients than ever before, at least 90 per cent of the men wanting to get married look first of all for a prospective bride who has a well-furnished fiat, or money, or is in a position to offer a promising business career.
Reverend Nicholas of Little Sampford Rectory, Saffron Walden, Essex passed away at Addenbrookes Hospital, Cambridge in 1963.
Rev. J.O.Nicholas
(1898-1963)
*****************************************************************************

Reverend F.J.McBride M.A

Reverend Fergus James McBride
was born 1899 in Lancaster and
played for Sefton in the mid 1920's under the captaincy of S.G.Bacon.
He was educated at Queens's College, Oxford gaining an M.A.

Passenger records from February 1934 trace him leaving Liverpool with his family for Bombay on the ship "
Tuscania
" on missionary work.
This was probably with the
Church Missionary Society, similar to work of the aforementioned Sefton player Rev. J.O.Nicholas.
He published a book in 1940 entitled "
Sikandra 1840-1940
", Sikandra being the mausoleum of the great Moghul Emporer Akbah.
Subsequent records see him arriving back at Southampton from Bombay in August 1945 on the "
SS Empire Trooper
", he was living in Withington, Manchester.
By 1950 he was vicar of
St James
Church in Haslingden, near Burnley in Lancashire.
The following article appeared in the Haslingden Observer regarding Stonefold War Memorial on 7th April 1951 :-
"The Rev. F. J. McBride on Sunday dedicated a marble tablet to the memory of 10 men who gave their lives during the last war.
The tablet was unveiled by Councillor J. Illingworth, a member of the Parochial Church Council."

Rev. McBride retired to run a home for retired clergy in South East London and passed away in 1980
Rev. Fergus James.McBride M.A
(1899-1980)