Written and researched by David Bohl, with the kind help of historians world wide.


[1949-50]

Seventy years on, Merseyside remembers the May Blitz of 1941, a seven day bombing campaign by almost 700 aircraft. They dropped nearly 900 tonnes of high explosives and well over 100,000 incendiaries. As a result over 1,700 civilians lost their lives and 4,400 houses were destroyed.
We know Sefton played its part on the ground hosting the Royal Artillery with their Anti-Aircraft guns but we are also proud of the fact that pre and post-war first teamer W.E.Caldecott played his part in the air flying Spitfires.


[eng.wikipedia.org]


As part of the Royal Air Force volunteer force he was Gazetted (London Gazette) in 1944 with a promotion to Flying Officer.

Taking to the air in his Supermarine Spitfire he was officially credited with four enemy kills by aviation history archive Ciel de Glorie.
Flying with 81 Squadron over Cyprus he and Flt/Lt Montgomerie downed a Focke-Wulf 58.
After the war W.E.Caldecott continued to play for Sefton at first team level but rejoined the Air Force in 1949.
For his exploits during the war he was awarded the Air Force Cross at a ceremony held at Buckingham Palace

In 1957 once again he was Gazetted for promotion to Squadron Leader.

On a sad note, in October 1958 he was badly injured co-piloting on a training flight with Squadron Leader J.S.Lamplough out of RAF South Cerney, Gloucestershire. He later died in the RAF hospital at Wroughton, Wiltshire.
The cause of the crash in the De Havilland Chipmunk is unknown but an eye-witness account is recorded in Colin Cummings' excellent book Category Five:-

7 Oct 1958 WP868 Chipmunk T10 CFS Near Bibury Gloucestershire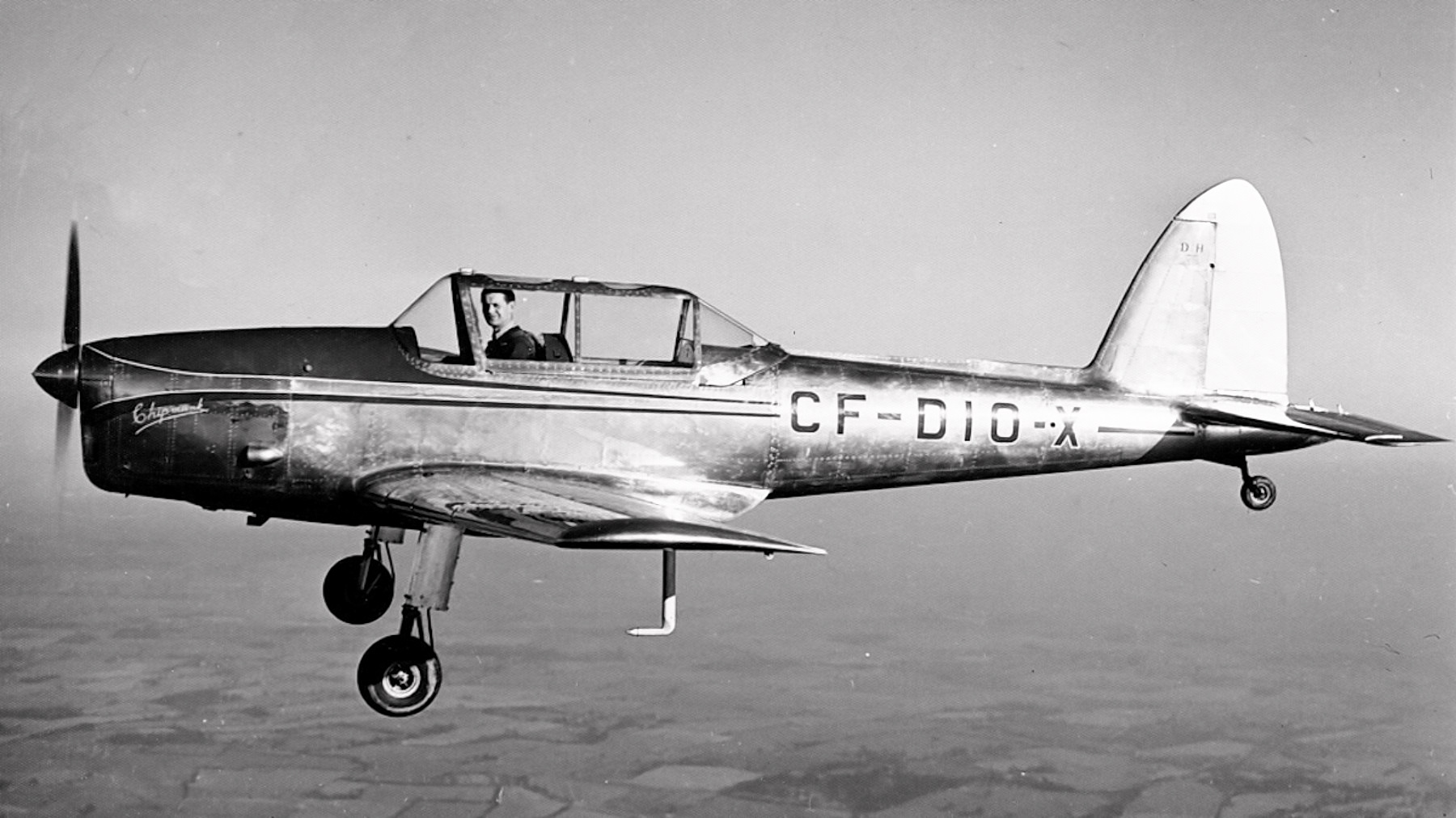 [memorialflightclub.com]

The aircraft had been airborne for about 7 minutes on a sortie to include practice circuits, landings, turns, stalls, spins and aerobatics. It was seen to drop its starboard wing and spiral into the ground from a height of about 600 feet. The reason for the accident could not be determined, although it is possible that one of the crew undid his harness straps to reach forward to an inaccessible switch and in doing so pushed the control column forward.
Squadron Leader William Edward CALDECOTT 40.
Squadron Leader John Stewart LAMPLOUGH 43.
In a local churchyard at Woodchester, Stroud are the Ministry of Defence stones for the two Squadron Leaders, strange that they are buried there when there are other RAF graves in Cirencester which are closer to Bibury, I guess the families must have been from around the Woodchester area.
William Edward Caldecott AFC (1918-1958)
According to Sefton Secretary Fred Applebee…… "A Grand Fellow."


All Aliens RFC, Sefton RUFC photographs, programmes and memorabilia Copyright © 2012 Sefton RUFC