SEFTON R.F.C. CARNIVAL 3rd July 1931

Written and researched by David Bohl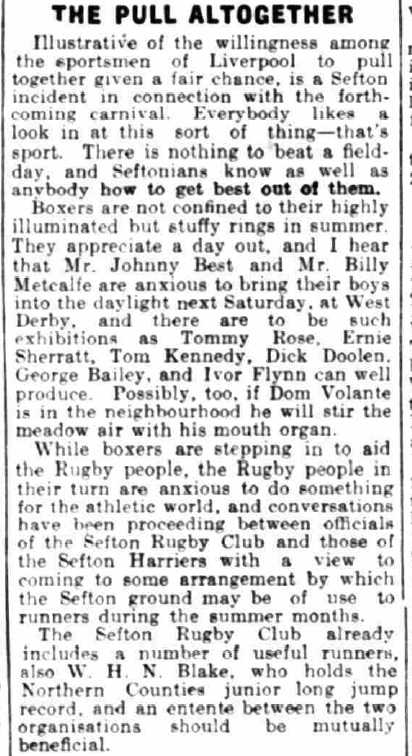 [Liverpool Echo 1st July 1931]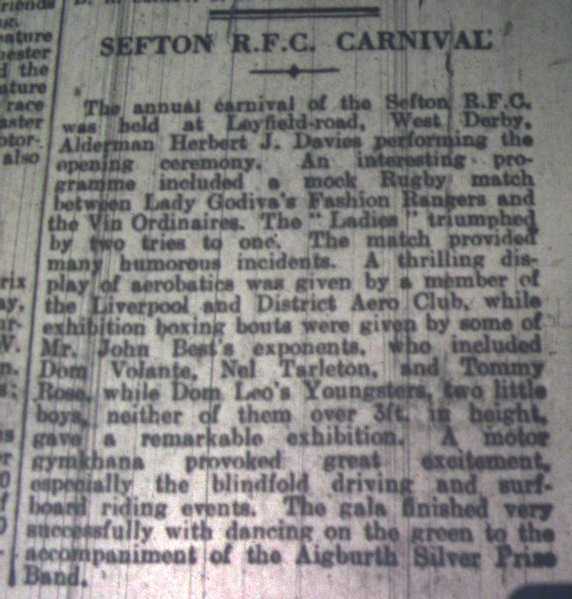 [Liverpool Daily Post 5th July 1931]




The annual carnival of the Sefton R.F.C. was held at Leyfield –road, West Derby.Alderman Herbert J. Davies performing the opening ceremony. An interesting programme included a mock Rugby match between Lady Godiva's Fashion Rangers and the Vin Ordinaires. The "Ladies" triumphed by two tries to one. The match provided many humorous incidents. A thrilling display was given by a member of the Liverpool and District Aero Club,





Liverpool Corporation held an Air Pageant at Hooton as part of its Civic Week, this lead to the formation of the Liverpool & District Aero Club.

1928 to 1939, Hooton Park became the centre for civil aviation in the north of England. For three years it was also Liverpool's airport, being the first civic aerodrome in the North.

1933, Liverpool Corporation opened Speke Airfield as Liverpool Airport and the Aero Club moved there.[ControlTowers.co.uk]




while exhibition boxing bouts were given by some of Mr. John Best's exponents, who included Dom Volante, Nel Tarleton, and Tommy Rose, while Dom Leo's Youngsters, two little boys, neither of them of 3ft. in height, gave a remarkable exhibition.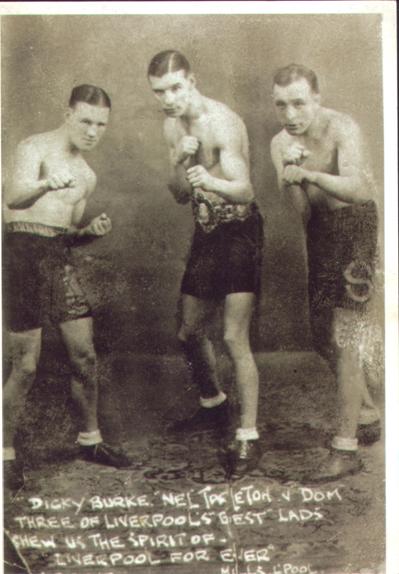 Dicky Burke, Nel Tarleton, Dom Volante [boxingbiographies.co.uk]



A motor gymkhana provoked great excitement, especially the blindfold driving and surfboard riding events. The gala finished very successfully with dancing on the green to the accompaniment of the Aigburth Silver Prime Band.









All Aliens RFC, Sefton RUFC photographs, programmes and memorabilia Copyright © 2012 Sefton RUFC