Highlights

Committee decide Bunny Club needs to be kilt off

Chip goes over the hedge

Andy Walsh becomes captain to ensure 1st XV place
Inside

Club Dinner snooker hangover - 15 reds and 5 whites

Peter Johnson takes up Chelsea share offer

Teale attacked by bird of prey, probably a Hawk….

The

Seftimes

Justin Fashanu has secret admirer !

Wallet contains signed photograph of Basher

Wallasey

24 Sefton 15

Wallasey's first half performance was enough to give them this Cheshire/Lancashire South victory, although Sefton finished the stronger side.

The outstanding Kevin Park kicked four penalties and a conversion, with the Wallasey tries coming from Gareth Jones and Greg Maxwell. Sefton replied with tries by Steve Smith and Wayne Osborne, who tacked on a penalty and a conversion.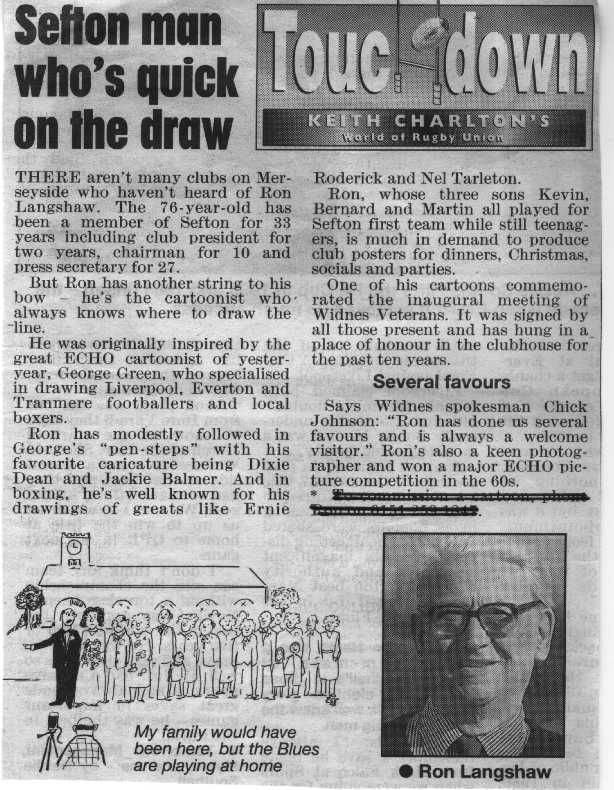 Copyright DB Computer Services Ltd 1996 © 'Seftimes'