Highlights

The Strand closed by huge gas leak - Rick owns up

Chip caught using an escort, 8 gallons to fill her up !

Denis reprimanded for doing the lines like Robbie Fowler
Inside

Ackers (empty knackers) holidays with Grecian 2000

Ammo appears on Sky Box Office 3

Bashers new tart is 66/1 for the Grand National

The

Seftimes

Square Shaped! Ex Standard Manager
Red-faced bosses of new £2 million city bar did not have drinks licence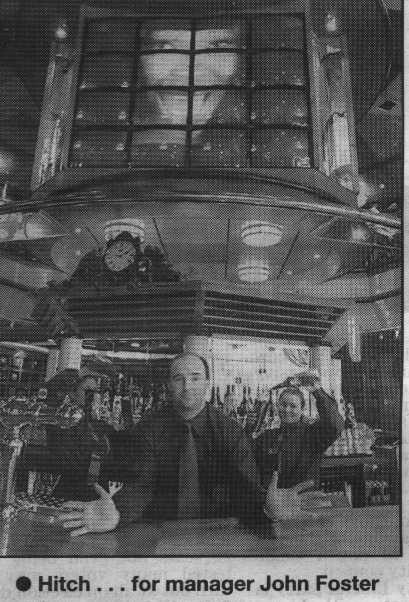 'Seftimes' is a bit of a larf, all characters in this newsletter are hopeless and any association in real life is purely coincidental. If you don't like it 'tough titties', if you can you feed the Editor with 'scoops' feel free to E-mail on:-davidbohl@compuserve.com or you can visit the new Internet Web site www.seftonrufc.co.uk
Old Anselmians 18 Sefton 30
Paul Evangelides made the most of his recall to the Sefton first team by rattling up 15 points thanks to three penalties and three conversions.
Irrepressible Sefton also scored tries through Gary Hampton (2) and Wayne Osborne although the architects of the success were the all action pack in which wing-forward Mark Tyms was the star. Anselmians contributed much to a fine game and deserved their tries through Chris Wells and Mark Williams.
Wells pushed his personal total up to 11 points with his two penalties.
First XV on Sat 3rd April 1999
CARRUTHERS, MW
SMITH, D
HARPER, F
BLACKBURN, J
MCKIBBIN, T
TYMS, M
TEALE, SR
WALKER, P
THOMAS, MG
OSBORNE, W
HAMPTON, G
WILKES, B
JONES, G
EVANGELIDES, P
STITT, J