Highlights
· Bangor and smashed ! Belfast booze up for Woodsy stag night
· Scientists clone 5 pigs, Rasher Basher stalks Plummers
· Italy v England - Matt Dawson hopes to be first pasta post
Inside
· Club Dinner - Elimination fights start next weekend
· Is Matty a Welshman ? Seftimes probes his ancestry
· Paul McCartney fields at short leg in Charity Cricket Match
The Surftimes

Sefton to meet Didsbury TocH in Final
Fixture still in doubt as Royal Doulton fire Lancashire Plate
Sefton 17 Douglas 8
The Manx Maid was scuttled in this Lancashire South/Cheshire second Division clash
with tries by Brian Gardner and Wayne Osborne.
Dave 'King' Edwards was hit on the shin and the ball re-bounded over the bar for a drop goal.
Paul 'Chip' Evangelides, as Plaice kicker, fluked a penalty and cod have done better with his
conversion.
First XV for Sat 11th Mar 2000
GARDNER, BS
CARRUTHERS, MW
HARPER, F
BLACKBURN, J
ROGERSON, G
NEARY, D
BURNS, I
SHEEHAN, A
THOMAS, MG
OSBORNE, W
WALKER, P
WALSH, A
MCBRIDE, P
EVANGELIDES, P
EDWARDS, DW
TYMS, M
TEALE, SR
3rd Team Referee inspects too many nuclear reactors !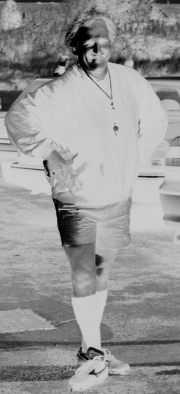 'Seftimes' is a bit of a larf, all characters in this newsletter are hopeless and any association in real life is purely coincidental. If you don't like it 'tough titties', if you can you feed the Editor with 'scoops' feel free to E-mail on : - davidbohl@compuserve.com or you can visit the new Internet sites at
ourworld.compuserve.com/homepages/davidbohl or www.seftonrufc.co.uk