TRIBUTE TO CYRIL
PLAYERS observed a minute's silence before Sefton lost 8-10 to Manchester YMCA for the late Lord Mayor of Liverpool, Alderman Cyril Carr, who died recently during his office.
He played for Sefton at scrum half or wing forward from 1946 to 1950.
[© Peter Deighan Photo credit: Liverpool City Council]
Vincent Keetley got a penalty for Manchester, John Orme got a try for Sefton and Keith Westcott added another one but Ian Morley failed with both conversion attempts.
Keetley got his second penalty for Manchester with Peter McLoughlin their centre getting a try.
GUEST OF HONOUR 15th April 1983
Among the special guests at Sefton RU club's 75th anniversary dinner this evening will be 93-year-old Harold Bateman, of West Derby, Liverpool, who first played for the club 70 years ago.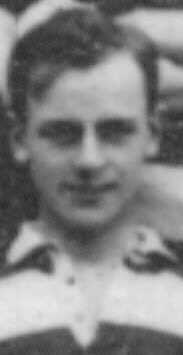 All Aliens RFC, Sefton RUFC photographs, programmes and memorabilia Copyright © 2012 Sefton RUFC