Written and researched by David Bohl, with the kind help of the Wikitrees Bellamy entry and historians worldwide.
The Bellamy Brothers 1976 hit was "
Let Your Love Flow
" and the love certainly flowed in this Alien household with seven brothers and two sisters occupying a large property on Edge Lane, a few doors up from the now Devonshire Hotel. It was certainly a well-to-do family with two servants.
[Similar property two doors down - LDS Church Archives]

Their father
Charles Revill
came to Liverpool as the engineer in charge of public street lighting and became the Manager of
Liverpool Tramways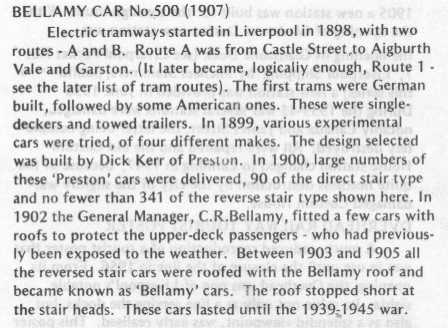 He encouraged his boys into the field of Electrical Engineering, which they did with great aplomb and all six of them had distinguished service in the Great War.
Dudley(D.W.F) played either side of the Great War and both Fenton(F.G) and Vivian(V.A.F) played in the post-war years, all of them served on rugby committees.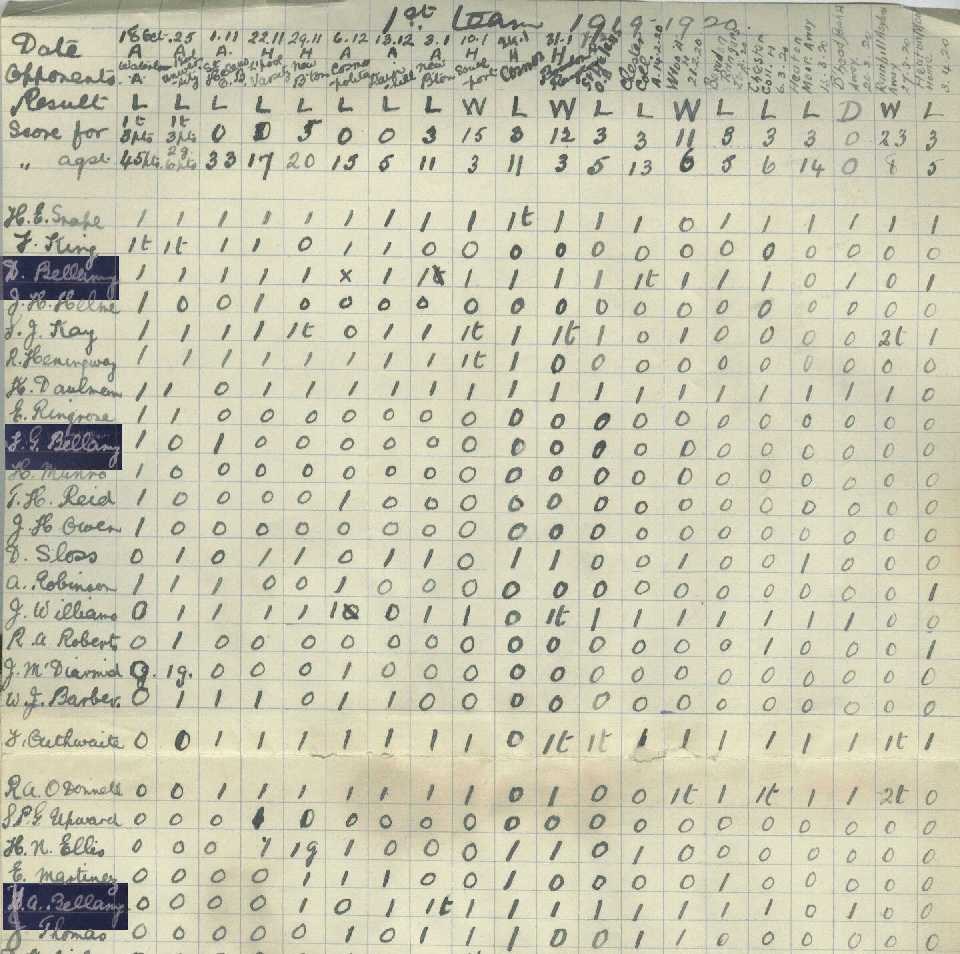 (Vivian Arthur Fenton, b. 1889 Liverpool d. 1942 Douglas, Isle of Man)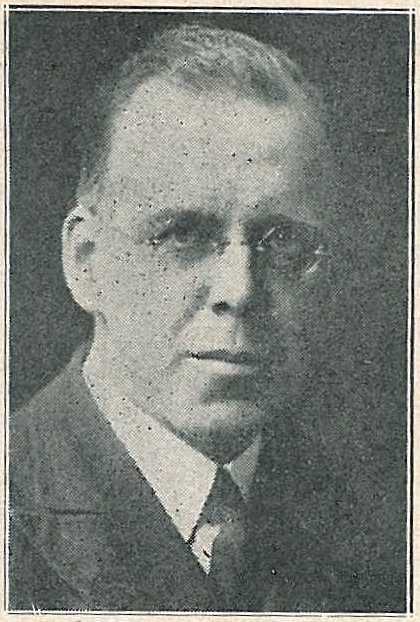 Vivian was born in Fazakerley 1889 and educated at Merchant Taylors in Crosby. He received an Honours Degree in Electrical Studies through the London City and Guilds Institute.
He resided on the Isle of Man from 1912.With the outbreak of war he joined the Royal Naval Volunteer Force and in 1915 was granted a temporary commission as a Lieutenant, moving down to
Pulham St Mary
in Norfolk where he was appointed President for the Royal Naval Airship Association.
Pulham was one of the main British airship stations, with more than 3,000 men on the base at the end of the First World War. Initially it was used for airships that operated patrols over the North Sea (such as the Coastal and Submarine/Scout types) until their areas were taken over by seaplanes.
[Photo by George Hamilton, Wakefield]


[Photo NS11.org]


The following Officers and Men have been mentioned in Despatches -
for zeal and devotion to duty
during the period from 1st July to 31st December, 1917
Lieut. Vivian Arthur Fenton Bellamy, R.N.V.R.


(Apparently he flew a dirigible back from France with a broken backbone.)




He was awarded the Air Force Cross in the New Years Honours


| | |
| --- | --- |
| | |
| | Victory Medal with Oak Leaf for Mentioned in Despatches |

On his return to civilian life he used his experiences and knowledge to take out a

patent in1920




FOR IMPROVEMENTS IN APPARATUS FOR MIXING AIR AND GAS IN AIRSHIP ENGINES (PULHAM).

Vivian Arthur Fenton Bellamy & Archer Ormonde Binding






They were both awarded AFC's at the same time:-






Moving back to the Isle of Man in 1919 he became an electrical contractor and formed a limited company in 1926. According to the newspapers these were indifferent times for him with numerous litigation processes, bankruptcy and a tragic motor accident.



[Image courtesy of Manx National Heritage]

Vivian passed away on the Isle of Man in 1942



[Newspaper Archive

imuseum.im

- 17th July 1942]

[Newspaper Archive

imuseum.im

- 21st July 1942]




(Fenton George, b. 1899 Liverpool d. 1986 Calgary, Canada)

Fenton was born in Fazakerley 1899 and was educated at Church of England Public Schools in Liverpool.
In the latter years of WW1 he joined up with the Royal Engineers and fought in France with the Signals and went on the
North Russian Relief Expeditionary Force
as a dispatch rider in Archangel.
After the war here he is playing rugby with his brother Dudley:-
SEFTON FAIL AT SOUTHPORT.
For the major portion of the game at Victoria Park, where Sefton were the visitors, there was only one team in it. In the first half Sefton were rarely out of their own territory. This was not so much the result of Southport's play as of the inefficiency of Sefton. Scott was the first to get over, but the goal-kick was from an extremely difficult angle, and J. Twynne was not to be blamed for failing. Before the interval, Scott and Guest scored between the posts, and Gifford easily added the extra points. Sefton did better in the second half, Bellamy grounding the ball behind the uprights. Miller, however, placed wide. Irving put Southport further ahead with a drop goal, but Gifford and Twynne failed from tries by Walker and Buck. In all departments Southport were the cleverer side. Result: Southport, 23; Sefton 3.
Post 13/12/1920
Between 1924-26 he was working on the Isle of Man as a machinist for
Douglas Trams
.
Becoming an Associate of the Institute of Electrical Engineers he then decided to further himself and emigrated to Canada.
As we can see he was much travelled in his varied employment:-
Hired Hand (at Jim Sharp's in North Battleford, SK 1927-8) and Farmer in Saskatchewan 1926-1936
St. John's First Aid Man, logging companies, Port Mellon, BC and Vedder Crossing 1936-1937
Industrial first Aid Certificate Grade B earned 5 July 1939
Machinist, Dominion Bridge, Calgary AB 1936
Tool & Die Machinist, Canada Packers, Vancouver, BC 1938-1939
Machinist, Swift Meats, Los Angeles, CA 1939-41
Machinist, Shell Development, Emeryville, California 1941-1944
Machinist, Tidewater Oil, Avon, CA 1944-1957/8
Lab Technician, Phillips Petroleum, Avon, CA 1958-1964
In WW2 he was Assistant Chief Warden for the Civil Defense in Concord, Calinfornia.
On retirement he returned to Calgary and only passed away in 1986.
His papers reside with Special Collections and Archives, University Library, University of California, Santa Cruz.
| | |
| --- | --- |
| | |
| | |

(Dudley William Fenton, b. 1894 d. 1936 Nantwich)
Dudley was born in Kirkby 1893 and educated in local public schools. He joined the club in October 1912 and played with some players who sadly lost their lives in WW1, such as
J.H.Weights
,
R.G.Griffith
and
J.G.Williams
.
Aliens- Griffiths, T. Jones, Weights,
Bellamy
, Rumjahn, Croxford, Ellis, Parry, Sloss, Roberts, A. Roberts, Kaye, Outhwaite, Ringrose, Williams, Referee, Mr. F. H. Edwards.
Post 29/9/1913
Military service started with the Lancashire Hussars Yeomanry (perhaps he lived out of town in 1914) and as a 2nd Lieutenant, Kings Liverpool Regiment in 1915 he went on the British Expeditionary Force. He transferred to the
Kings African Rifles
as an Officer in 1915 and fought at the Battle of the Somme. With German East Africa (now Tanzania) still causing problems he went out in 1918 and made the enemy lay down their arms in November of that year.

After returning from the forces he was elected to the Aliens Selection Committee, here he is playing rugby with his brother Fenton :-
NO SCORING AT WEST DERBY.
Had Fylde had their full complement in their match with Sefton at West Derby, they would undoubtedly have carried off the honours. As it was they battled throughout with thirteen men in a rather scrambling game which ended in a pointless draw. Fylde are a fairly good side and their superior weight aided them considerably in their uphill fight. In the first half Martinez made Sefton's best effort, but Rothwell downed him at the finish. On the other hand Wilkinson narrowly missed dropping a goal for the visitors. In the second half, Fylde struggled gamely with their depleted forces and twice were all but over the Sefton line. The end came, however, without a solitary point being registered. Bellamy, Martinez, Streddon and Stephens were prominent for Sefton, while for Fylde, Rothwell at full-back was very sure and tackled well, and Heap, Parkes, Hopewell, Robinson, and Wilkinson were the best of the others.
Daily Post 20/12/20
By 1921 he had chosen the good life and taken on the ownership of Sword Point Poultry Farm in Otley, Yorkshire. The Committee minutes note
"The secretary proposed that a message be sent to Bellamy wishing him every success in his new venture - and reminding him that his subscription to the club is overdue."

In later life he went back to the family profession and became a Sales Engineer for
North Wales Power Company
.

Dudley passed away in Nantwich at quite an early age with septicemia in 1936.

The Lancashire Hussars Yeomanry

The King's African Rifles

The King's Liverpool battalions should have worn the White Horse of Hanover cap badge but in honour of Lord Derby the King gave them permission to wear the Derby crest of the Eagle and Child as well as his family motto of Sans Changer (Without changing)





(Bernard George Fenton, b. 1886 Wirral d. 1953 Newcastle)
Bernard was born in Liscard 1885, he played a few games in the 1919-20 season.
Miltary career:-
To 27th Divisional Cyclist Company 7th June 1915
The 27th DCC moved to Salonika, Greece in December 1915
To 8th Divisional Cyclist Company on 25th April 1916
To 3rd Corps Cyclist Battalion 11th May 1916
"Cyclist Battalions tended to be dispersed. Typically, they provided Corps observation posts, traffic control parties and fatigue parties for most of 1916 and 1917. In 1918 some were sent into the line in a dismounted role. The XI Corps lost 230 out of 290 men at La Couture in April 1918 when they were deployed as infantry. The IX Corps Cyclists fought as infantry at Meteren in April 1918 and at Fismes in May 1918. The VIII Corps Battalion held a section of the line around Trotte in June. Towards the end of the war, when they were once again used in their originally intended scouting role during the final advance, the Cyclist Battalions were split up between the leading Brigades to act as scouts, usually one Platoon to a Brigade" (Owen on 1914-1918.invisionzone.com)
Bernard was subsequently badly injured in early 1918 and returned to Blighty.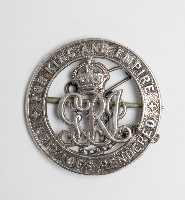 "For King and Empire – Services Rendered"

He made a good recovery and became Chief Engineering Draughtsman at the Chester Gas Company.
Bernard passed away 1953 in Stoke Hospital, Newcastle-on-Tyne.

| | |
| --- | --- |
| | |
| | |



(Leonard Charles Fenton, b. 1884 Wirral d. 1964 Reading)



Leonard was born in Liscard 1884 and was educated at the Liverpool Institute High School. After an apprenticeship at
Dick Kerr and Co Ltd
(English Electric) he went out to Burma in 1907 and rose to assistant manager of the
Rangoon Tramways and Supply Co
.
In 1910 he returned to take a post as assistant Manager, St Helens and District Tramways Co. Ltd.
From 1912-1914 he was Borough Engineer and Tramway Manager, Ilkeston, Notts.
During WW1 he served as 2nd Lieutenant with the Royal Corps of Signals(55th West Lancs) and won the Miltary Cross at Gallipoli. (See
Horace Tolson's
campaign)
He returned in 1919, resigning his commission in 1922.
He moved to Kiln Lane, St Helens to become General Manager of
St Helens Corporation Tramways
.
By 1924 he was appointed General Manager,
Hong Kong Tramways Ltd
.,
An extract from the speech of the President of the Hong Kong Automobile Association
Mr. L. C. F. Bellamy
said:
"I should like to refer to the Sai Kung Road project in the New Territories. In his Budget speech on September 5th, 1929, the Colonial Secretary called attention to the proposed Circular Eastern Road. The wonderful possibilities of this enterprise have been stressed on many subsequent occasions.... All members of this Association earnestly hope that Government finances will soon render it possible to proceed with the Sai Kung Road scheme and your Committee is of opinion that any reasonable outlay in connection with the proposed road will prove a sound Government investment."
Before WW2 he was active in the Boy Scouts Association of Hong Kong.
[Article from the Hong Kong Scouting Gazette 2005]

Hong Kong Telegraph, February 3, 1941
The Scottish Society celebrates Burns Night in the Rose Room of the Peninsula Hotel – there are about 250 members and guests present. While proposing the toast to 'the immortal memory'', Professor Walter Brown of Hong Kong University speaks about Burns as a man and as a poet, dwelling on his services to freedom
The dinner is served in traditional style with the Barley Bree and the Haggis (piped to the Chieftain's table by the St. Andrew's Society honorary pipers).
The Chieftain is SCMP journalist Ben Wylie and also in attendance are past Chieftain G. D. R. Black, C. E. Terry (President of St. Patrick's Society),
L. C. F. Bellamy (Vice-President of St. George's Society)
, Sir Atholl MacGregor, French Consul-General Louis Reynaud, C. G. Perdue and Dr. Selwyn-Clarke.
In WW2 he was interned by Japanese in Hong Kong 1941-45 (See also
Professor Duncan Sloss
who was also interned)
The Battle of Hong Kong was fought December 8 to 25, 1941
Battle of Hong Kong - Conflict & Dates: World War II:
By Kennedy Hickman
Armies & Commanders
Governor Sir Mark Aitchison Young Major General Christopher Maltby 14,000 men
Lieutenant General Takashi Sakai 52,000 men
Battle of Hong Kong - Background:
As the Second Sino-Japanese War raged between China and Japan during the late 1930s, Great Britain was forced to examine its plans for the defence of Hong Kong. In studying the situation, it was quickly found that the colony would be difficult to hold in the face of a determined Japanese attack. Despite this conclusion, work continued on a new defensive line extending from Gin Drinkers Bay to Port Shelter. Begun in 1936, this set of fortifications was modelled on the French Maginot Line and took two years to complete. Centred on the Shin Mun Redoubt, the line was a system of strong points connected by paths.
In 1940, with World War II consuming Europe, the government in London began reducing the size of the Hong Kong garrison to free troops for use elsewhere. Following his appointment as Commander-in-Chief of the British Far East Command, Air Chief Marshal Sir Robert Brooke-Popham requested reinforcements for Hong Kong as he believed even a marginal increase in the garrison could significantly slow down the Japanese in case of war. Though not believing that the colony could be held indefinitely, a protracted defence would buy time for the British elsewhere in the Pacific.
Final Preparations:
In 1941, Prime Minister Winston Churchill agreed to dispatch reinforcements to the Far East. In doing so, he accepted an offer from Canada to send two battalions and a brigade headquarters to Hong Kong. Dubbed "C Force," the Canadians arrived in September 1941, though they lacked some of their heavy equipment. Joining Major General Christopher Maltby's garrison, the Canadians prepared for battle as relations with Japan began to falter. Having taken the area around Canton in 1938, Japanese forces were well positioned for an invasion. Preparations for the attack began that fall with troops moving into position.
The Battle of Hong Kong Begins:
Around 8:00 AM on December 8, Japanese forces under Lieutenant General Takashi Sakai began their attack on Hong Kong. Commencing less than eight hours after the attack on Pearl Harbour, the Japanese quickly gained air superiority over Hong Kong when they destroyed the garrison's few aircraft. Badly outnumbered, Maltby elected not to defend the Sham Chun River line at the colony's border and instead deployed three battalions to the Gin Drinkers Line. Lacking sufficient men to fully man the line's defences, the defenders were driven back on December 10 when the Japanese overran the Shing Mun Redoubt.
Retreat to Defeat:
The rapid breakthrough surprised Sakai as his planners had anticipating needing a month to penetrate the British defences. Falling back, Maltby began evacuating his troops from Kowloon to Hong Kong Island on December 11. Destroying harbour and military facilities as they departed, the final Commonwealth troops left the mainland on December 13. For the defence of Hong Kong Island, Maltby re-organized his men into Eastern and Western Brigades. On December 13, Sakai demanded that the British surrender. This was promptly refused and two days later the Japanese began shelling the island's northern shore.
Another surrender demand was rejected on December 17. The next day, Sakai began landing troops on the island's north eastern coast near Tai Koo. Pushing back the defenders, they were later guilty of killing prisoners of war Sai Wan Battery and Salesian Mission. Driving west and south, the Japanese met heavy resistance over the next two days. On December 20 they succeeded in reaching the south coast of the island effectively splitting the defenders in two. While part of Maltby's command continued the fight on the western part of the island, the remainder was hemmed in on the Stanley Peninsula.
On Christmas morning, Japanese forces captured the British field hospital at St. Stephen's College where they tortured and killed several prisoners. Later that day with his lines collapsing and lacking critical resources, Maltby advised Governor Sir Mark Aitchison Young that the colony should be surrendered. Having held out for seventeen days, Aitchison approached the Japanese and formally surrendered at the Peninsula Hotel Hong Kong
Aftermath of the Battle of Hong Kong:
Subsequently known as "Black Christmas," the surrender of Hong Kong cost the British around 9,500 captured as well as 2,113 killed/missing and 2,300 wounded during the battle. Japanese casualties in the fighting numbered 1,996 killed and around 6,000 wounded. Taking possession of the colony, the Japanese would occupy Hong Kong for the remainder of the war. During this time, the Japanese occupiers terrorised the local population. In the wake of the victory at Hong Kong, Japanese forces embarked on string of victories in Southeast Asia which culminated with the capture of Singapore on February 15, 1942.

On his return to England he resumed an engineering career in Reading, Berkshire.



Leonard passed away 1964.

Leonard Charles Fenton BELLAMY M.C., A.M.I.E.E., M.INST.T.
Associate Member of the Institution of Electrical Engineers
Member of the Institute of Transport
| | |
| --- | --- |
| | |
| | 1915 Star, British War and Victory Medals |

(Revill Fenton, b. 1891 Liverpool d. 1974 Liverpool)
Revill was born in Kirkby 1891 and attended Leigh Technical School where he completed Electrical Studies.
Military Service: -
1915-1917 British Expeditionary Force Sub-Lieutenant in Royal Naval Volunteer Reserve
1917 Lieutenant, Royal Naval Air Service


[Ancestry.com]

[Ancestry.com]

The Maurice Farman MF.7 Longhorn is a French biplane developed before World War I which was used for reconnaissance by both the
French and British air services in the early stages of the war before being relegated to service as a trainer.
[Photo by HampshireAirfields.co.uk]

By April 1918 Lieutenant Bellamy was a Technical Officer stationed at
East Fortune RNAS
, just outside of Edinburgh.
He was later promoted as Captain, Royal Air Force.
In 1918, a prototype Sopwith Snipe was trialled at East Fortune and after acceptance, the type was introduced to the Torpedo Aeroplane School at the base.
In 1919 the
British airship R34
made the first ever return flight across the Atlantic and the first east-west crossing by air, flying from East Fortune to Mineola, New York.
After WW1 as a Chartered Electrical Engineer he became an Associate of the Institute of Mechanical Engineers (A.I.M.E.).
In later life he worked for over 15 years in Malta for
British Insulated and Helsby Cables Ltd
and became a Fellow of the Institute of Electrical Engineers
.
According to brother Fenton Bellamy he would have liked to retire in Malta but his wife wished to return to Liverpool.
Revill passed away 1974 in Liverpool



All Aliens RFC, Seft0n RUFC photographs, programmes and memorabilia Copyright © 2012 Sefton RUFC