An Alien in the true sense of the word
If one pores over the Second Team postcard from the 1912-13 season the eyes are naturally drawn to
Dr Rumjahn
on the second row and the eccentric character in the back row, 3rd from the right labelled
"M.Grieu".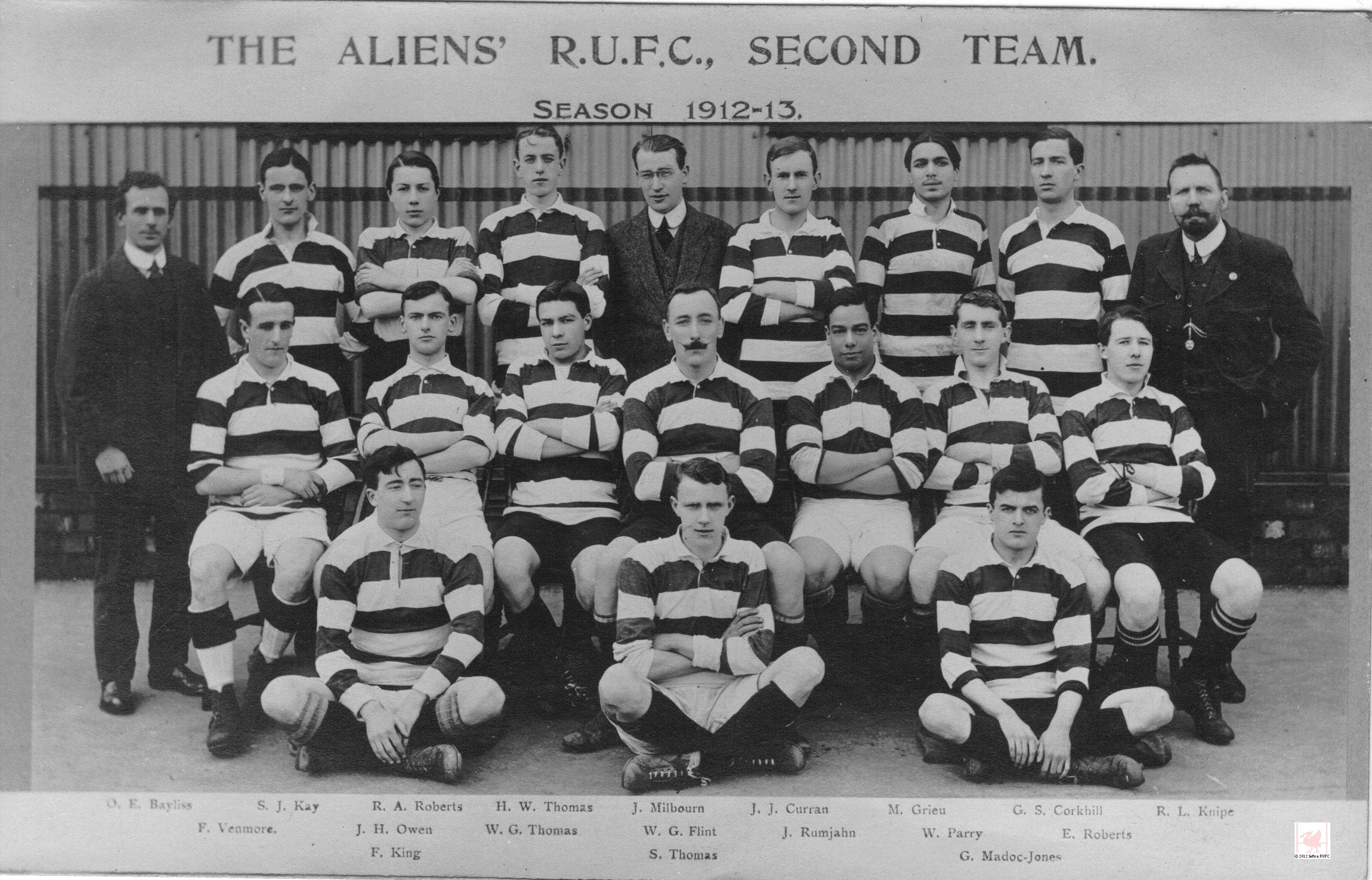 If anybody was to destined to turn out for Aliens skipper W.G.Flint surely it was an entry in this ship's manifest entitled "Alien Passengers" that confirms this.



[Ancestry.com]


Before the Captain signs off the manifest in Baltimore he puts a large strike through the name off a certain Marianka Grieu and puts a note on the left hand side "
Not Aboard
"
As the emigrant ships of the North German Lloyd Line often called into Southampton or Hull he must have jumped ship.
In July of 1912 a law was passed in Russia to greatly increase army recruitment in Russia, beginning in 1913, perhaps a combination of this and tense interior politics were his cues to upsticks. Throughout 1911–1912 more than 16,000 people from Lithuania left through Libava, of those more than 6,000 were ethnic Lithuanians.
The manifest is a treasure trove of social history of the time and records as follows:-
Family Name:
Grieu

Given Name:
Marianka

Age:
20
Sex:
F

This is a remarkable finding and semi-authenticates Grieu's appearance, could this be the first documented evidence of a rugby club embracing ethnic diversity and sexuality ?
Married/Single:
S
Occupation:
Seamstress
Able to Read:
N
Able to Write:
N
Nationality:
Russian
(the Federation encompassed the Baltic States and Poland at this time)
Race or People:
Hebrew
Last Place of Residence:
Libava
(Lithuania)
Nearest Relative or Friend:
father
Kahman
Grieu, Kovno
(Kaunas)
Final Destination:
Chicago
The North German Lloyd Line steamship SS Rhein (b.1899)
The manifest states Grieu could not read or write, perhaps a chance meeting with the schoolteachers enabled the opportunity to learn English.

The Committee Minutes reveal that he was elected to the club on the 6th December 1912 after being proposed by Liverpool University lecturer Duncan J. Sloss.


Playing record for 1912-13


Grieu resigned from the Club a year later on the 11th December 1913 and as no further records exist, perhaps returned to Europe.
Marianka Grieu

(1892-)
All Aliens RFC, Seft0n RUFC photographs, programmes and memorabilia Copyright © 2012 Sefton RUFC