Alien Doc Tends Balloon Party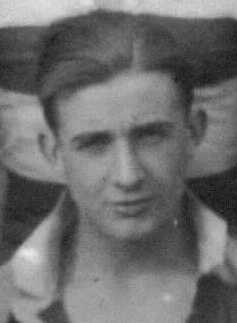 John Edward George McGibbon was born 1893 in Liverpool, the son of Dr John McGibbon of Edinburgh and lived in Durning Road, Edge Hill with his brother and two sisters. He was educated at Liverpool College and the University of Liverpool and graduated M.B., B.S. from London University in 1917. He paraded in the ranks of the university section of the Field Ambulance in early 1914 but these volunteers were soon ordered back to complete their medical studies, and he was later commisioned a temporary Surgeon Lieutenant in the Royal Navy.
Demobilized in 1919 he joined the reformed Aliens (now the suitably renamed Sefton Rugby Club) with a number of other Doctors, see
Sefton Doctors
, and entered consulting and hospital practice at St Helens, Bootle General and the Providence hospital.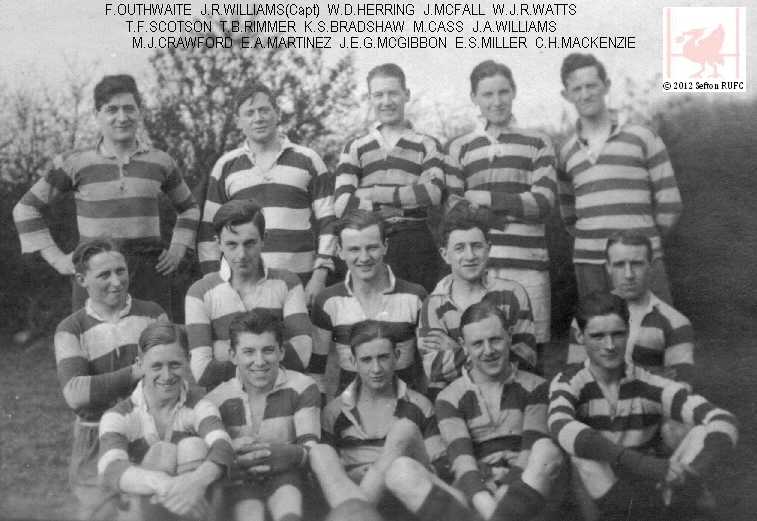 During the inter-war years he was associated with the Royal Southern, the Eye and Ear Infirmary and Alder Hey Childrens. In 1927 he gained his D.L.O (Diploma in Laryngology and Otology).
He entered the Auxiliary Air Force as a flying officer in 1939 and volunteered again as war broke out, but this time commissioned in the RAF as a Flight Lieutenant. He was placed in medical charge of the personnel serving the balloon barrage over Liverpool. The
balloons
of No.921 West Lancashire Squadron were a familiar sight preventing bombers from attacking below 5,000 feet. Liverpool also experimented with 220 "
free balloons
" that exploded when there was contact with the wires.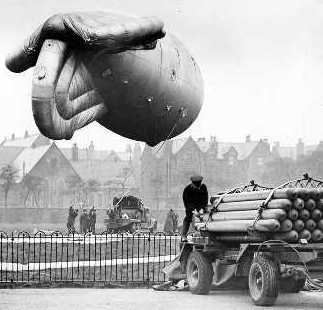 Despite the blackout being enforced, German planes were easily able to find Liverpool from the Welsh coast, navigating by radio beams and the lights of neutral Dublin. On the 29th November 1940, during the heaviest air raid to date, a parachute mine hit the Junior Instruction Centre in
Durning Road
where he once lived, collapsing the shelter below and crushing many of its 300 occupants, I'm pretty sure Dr McGibbon would have been involved in the aftermath.
His special knowledge was soon applied to investigate such problems in aviation medicine as otitic baratrauma, rupture to the middle ear vessels
during descent in aircraft and also seen in divers
. In the Journal of Laryngology and Otology of January 1942 he produced an article on Aviation Pressure Deafness.

For his war services he was awarded an O.B.E in the 1944 New Year Honours (the Echo "M.B.E" headline is obviously incorrect)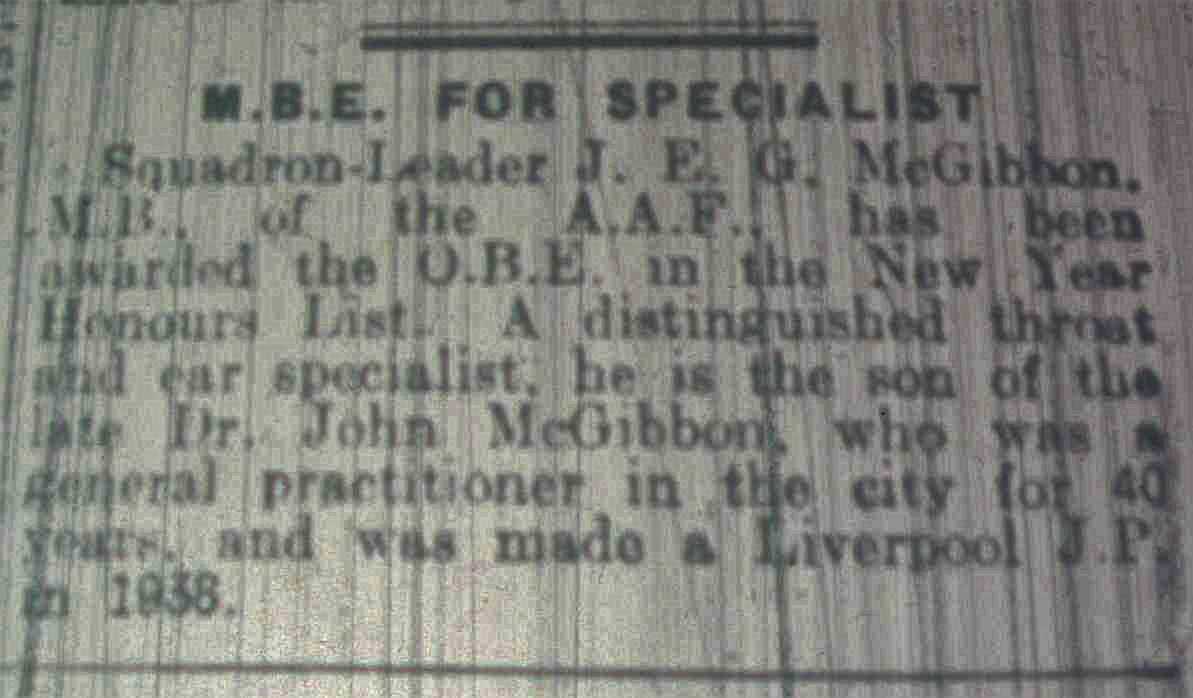 After WW2 he was made a vice-president of the Royal Society of Medicine and had many professional activities with the United Liverpool Hospitals.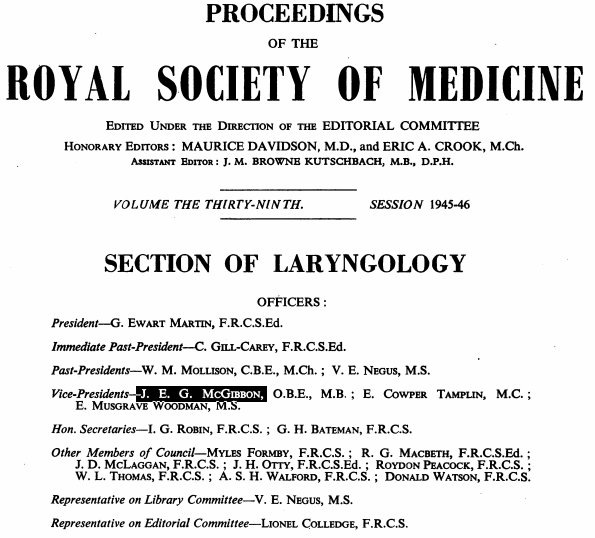 After his retirement he was pleased to be made honorary consultant and jointly made a comprehensive textbook on diagnostic bronchoscopy. In due time he succeeded in lectureship in the department of laryngology at Liverpool University and as a teacher of nurses in the Royal Southern hospital, his kindness to the younger trainees was much appreciated.
| | |
| --- | --- |
| | |
| WW1 British War and Victory Medals | Order of the British Empire |
It did not surprise his colleagues that Dr McGibbon had died within a few hours of his last work on October 25th 1959
Dr John Edward George McGibbon OBE M.B B.S D.L.O