Ernest Spencer Miller was born in Liverpool, 1886 where his father was a Solicitor in Princes Park. He lived in an impressive end terrace on Peel St with his two brothers and two sisters, not forgetting the all important house servant.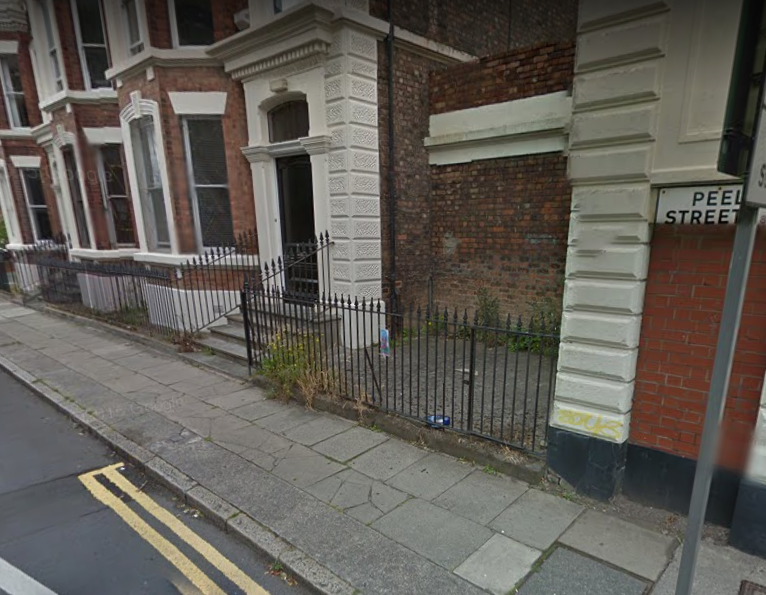 [Google streetview]

Ernest studied Medicine at the University of Liverpool and after qualifying in 1910 went on to complete the D.P.H (Dr of Public Health) and became Medical Practitioner at Rice Lane Workhouse. Gaining his Doctor of Medicine(M.D) from London in 1914 and D.L.O (Diploma in Laryngology and Otology) it was only three weeks after the declaration of war on the 28th July that he was thrown into the fray of France with the British Expeditionary Force. He served in the
Royal Army Medical Corps
throughout the conflict and rose to the rank of Captain.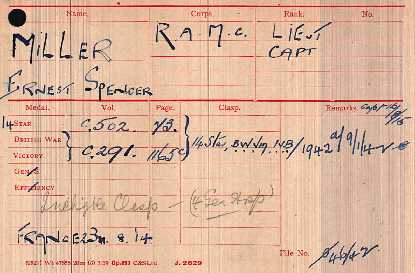 [Ancestry.com]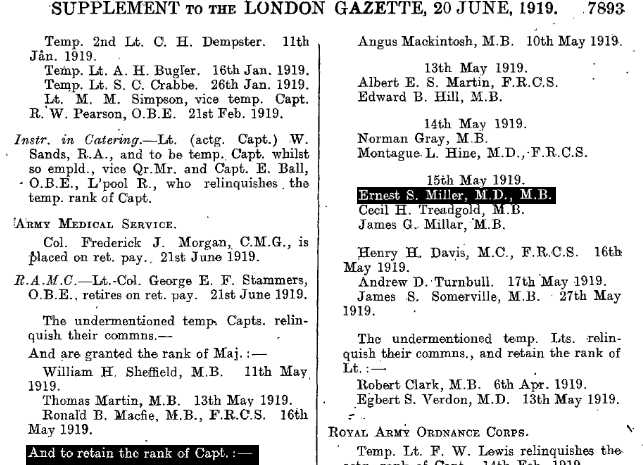 After the war he joined the reformed Aliens (now the suitably renamed Sefton Rugby Club) with a number of other Doctors, see Sefton Doctors


Played 1920-21
Back Row S.H.A.WAREHAM Dr E.S.MILLER H.E.SNAPE R.A.O'DONNELL Dr O'SULLIVAN Dr J.McFALL E.HUDSON
Middle Row M.CASS A.G.MAZARACHI R.HEMINGWAY A.L.STEPHENS
Front Row F.OUTHWAITE D.PERRIN H.C.F.DAULMAN R.C.JENKINS Dr A.J.MARTINEZ
SEFTON FAIL AT SOUTHPORT.
For the major portion of the game at Victoria Park, where Sefton were the visitors, there was only one team in it. In the first half Sefton were rarely out of their own territory. This was not so much the result of Southport's play as of the inefficiency of Sefton. Scott was the first to get over, but the goal-kick was from an extremely difficult angle, and J. Twynne was not to be blamed for failing. Before the interval, Scott and Guest scored between the posts, and Gifford easily added the extra points. Sefton did better in the second half, Bellamy grounding the ball behind the uprights. Miller, however, placed wide. Irving put Southport further ahead with a drop goal, but Gifford and Twynne failed from tries by Walker and Buck. In all departments Southport were the cleverer side. Result: Southport, 23; Sefton 3.
In 1921 he was made President of the Royal Naval Recruiting Headquarters.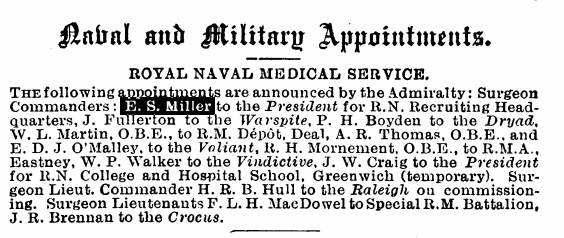 Throughout the inter-war years his career progressed admirably:-
House Physician and House Surgeon, Northern hospital
Senior Assistant Medical Officer, Mill Road Infirmary
Clinical Supervisor, Rainhill Emergency hospital
Medical Supervisor, Townleys Hospital, Bolton
Medical Officer, Smithdown Road Institution
Fellow of the Royal Society of Medicine
It would seem Dr Miller was quite a religious person and there are reports of him being a Quaker. This might explain his 1907 passenger record of a trip to Philadelphia where there is a large Quaker congregation.
[1920 First conference of Quakers worldwide - A proposal was suggested at Yearly Meeting 1916 for a post-war conference "of all those who bear the name of Friend" with the intention of "giving full consideration to the deeply important subject of how to secure a general and lasting peace". In November 1916, Meeting for Sufferings appointed a committee to begin arrangements and considerations for a Peace Conference of all Quakers. The World Conference was proposed in 1917, and during World War I preparations to facilitate the gathering continued between British Quakers in London and American Quakers in Richmond and
Philadelphia
.]
History of Quakers
After enduring WW2 and being actively engaged in WW1 it looks like he was deeply troubled by his spirituality and in the early 1950's he rented a room out at his family home and practice to a Liverpool Community following the
Baha'i faith
, a Persian religion founded by Baha'ullah (1817-1892). Their motto is "
The well-being of mankind, its peace and security are unattainable unless and until its unity is firmly established."

His interest may have been seeded as early as 1912 when the founders son
visited Liverpool
, the Echo reports his arrival colourfully on the White Star Line ship Celtic "he has a strange, striking and picturesque personality. Habited in the the dress of a Persian learned or cultured class - a white fez on his head, a flowing chocolate under garment, surmounted by a cloak of blueish tinge - all eyes on the Stage were at once riveted upon him as he peered over the ship's side into the rain and gloom of Liverpool."
Staying at the Adelphi Hotel he was invited to address the Theosophical Society and to preach at the Unitarian Church Pembroke Chapel. He then proceeded to London and Paris.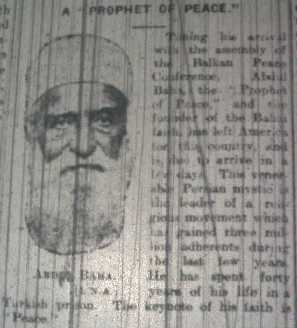 [
Timing his arrival with the assembly of the Balkan Peace Conference, Abdul Baha, the "Prophet of Peace," and the founder
(founders son)
of the Bahai faith has left America for this country and is due to arrive in a few days. This venerable Persian mystic is the leader of a religious movement which has gained three million adherents during the last few years. He has spent forty years of his life in a Turkish prison. The keynote of the faith is "Peace".
]
The election of the first Local Spiritual Assembly of Liverpool took place at 19 Canning Street, Liverpool 8, on the evening of April 14th 1950.
He became a Bahá'í in September 1951 and at great sacrifice left his medical practice in 1955 to pioneer in Cardiff where he started work at a local hospital.

[Photo Liverpool Baha'i Community]


Dr Miller passed away in Aughton, Lancashire in 1976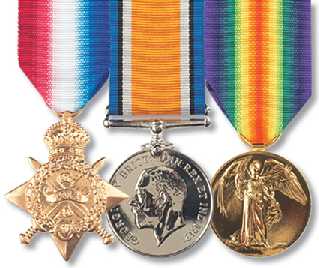 1914 Star, British War and Victory Medals
Dr Ernest Spencer Miller M.D Ch.B M.B D.L.O