Commonwealth War Graves Commission Link

© 2017 The Commonwealth War Graves Commission

https://www.cwgc.org/find-war-dead/casualty/2235024/arrowsmith,-william-kingsley/
Survived Many

Campaigns

Loses Life In An Accident
In the midst of the peace celebrations news has reached Liverpool of the death, in a motor accident in Western Europe, of a Liverpool officer who had a distinguished record of service in several campaigns, extending over 5½ years.
He was Lieut.-Colonel W. Kingsley-Arrowsmith, of the Royal Artillery, husband of Mrs. Marjorie Arrowsmith, of 17 Linnet Lane, Liverpool, and son of the late Rev. William and Mrs. Arrowsmith. Lieutenant-Colonel Arrowsmith, who was 39, was in the reserve of officers when war broke out. He had served in North Africa, Sicily, Italy, and also in Western Europe. He was awarded the M.B.E. recently and had been mentioned in despatches.
Lieut.-Colonel Arrowsmith, who was educated at Kingswood School, near Bath, was a member of the Sefton Cricket Club, and used to play for Liverpool Rugby Football Club. His father was a well-known Methodist minister in Liverpool.

Sefton 2nd XV 1922/23 Sefton 'B' 1922/23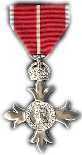 MBE
All Aliens RFC, Sefton RUFC photographs, programmes and memorabilia Copyright © 2012 Sefton RUFC