Written and researched by David Bohl, with the kind help of historians world wide.
By the middle of September1938 the perceived threat of an imminent war, triggered by the Munich Agreement, led to a rush to finalise plans for the evacuation of large cities in case of bombing attacks. On the 15th September the Education Officer's Department, by then the unofficial nerve centre for the exodus from London held a Conference with Heads of Secondary Schools and Junior Technical Schools. Later on the same day the Department met with the heads of elementary schools as the cooperation and support from the teachers was crucial for the scheme's operation.
[Belfast Post 30 Sept 1938]
Areas of the UK identified for Evacuation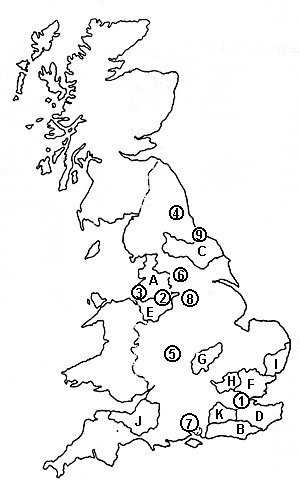 [www.battleofbritain1940.net]

As soon as war was declared on 1st September 1939 the national government started to move children out of Liverpool and other major UK cities for their safety.
This massive movement of about 1.5 million children was code-named "Operation Pied-Piper." The evacuation was designed to make sure there would be a generation left to live on after the war ended. The government feared the worst and planned ahead for it.
Unlike Liverpool which had an important port and factories, North Wales was not a target for the Luftwaffe and it was felt Liverpool children would be safe there.


North Wales was not ideal, there was little housing or electricity and quite a lot of people spoke only Welsh but the majority of the parents understood that if their children were to survive the bombing they were best to leave Liverpool. Some children did not realise they were going to live elsewhere with another family or in a boarding school for many years. Some even thought they were just going on a day jolly.
| | |
| --- | --- |
| [www.tes.com] | [bellingham-heritage.org.uk] |
| | Poster Campaign 1939 |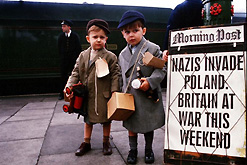 Fifty-five trains are leaving city stations during the day, each train taking 700 and 800 evacuees. Parties joined the trains not only at the city termini, but at the various suburban stations such as St Helens.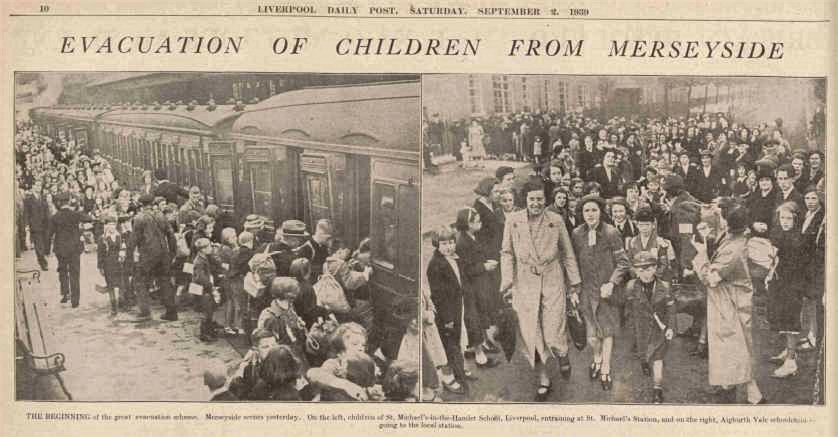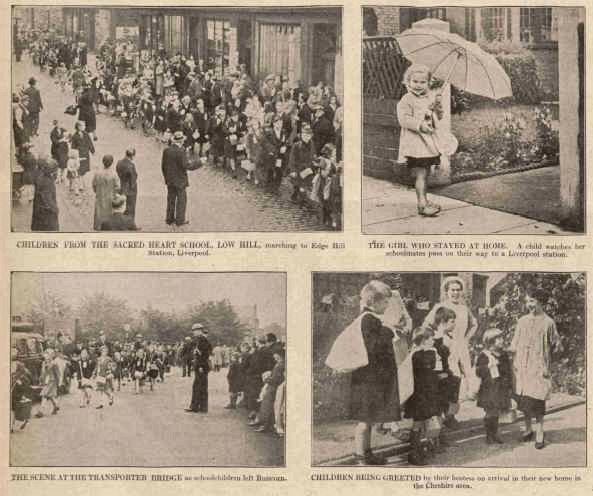 [Liverpool Daily Post 2 Sept 1939 - British Newspaper Archive]
The following week The Ministry of Health announced that schools in evacuation areas in England would be opened on Monday and Tuesday next in order that parents whose children have not taken advantage of the evacuation scheme may have an opportunity to register, in case it should prove possible to carry out further evacuation.
For the more affluent of parents Autolux, Liverpool's premier taxi service were offering evacuation runs at 4 pence per mile, telephone Anfield 2044 ... (Sounds like an Arthur Daley)


Upon arrival in Wales, evacuated children would often be lined up in village halls as potential foster families selected those evacuees that they could house. Many evacuees thrived in their temporarily adopted homes, having been placed with kind families in idyllic surroundings, far from the coal smutted terraces with which they were familiar, now under threat from aerial bombardment. Others, however, didn't fare as well, suffering home-sickness, confusion, bewilderment and often anger at being placed on a train and shipped to a mystery location, far away from their families.
As the children settled into the rural areas reports came in of the good ones becoming helping hands on farms, filling sand-bags and "cleaning boats at Chester", whilst the errant ones ended up in the courts for stealing (probably to buy food). Parents were asked not to visit them in the early parts of the exodus so as not to unsettle them.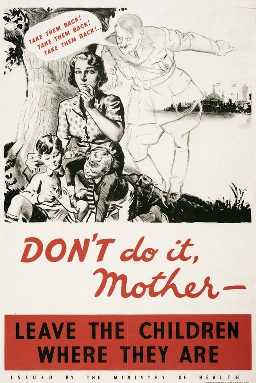 © IWM (Art.IWM PST 3095)
By the 18th of September the Liverpool Emergency Committee reported that 56,000 children had been evacuated.
Vulnerable people were not the only evacuees, inmates of H.M. Prisons at Liverpool, Manchester and Birmingham were sent to Stafford.


There were very few bombing raids on Britain in the first months of the war, the period which became known as the "
Phoney War
" resulted in early 1940 with about 60% of the children returning home. It wasn't until the summer and autumn that Germany invaded France, and the promised bombing raids arrived as The Blitz devastated British cities and ports like London, Hull, Birmingham, Glasgow, Liverpool and Manchester. A number of the parents who had brought their children home sparked a second, voluntary wave of evacuation.
Some children were sent via ship as far as Canada and even Australia and many never returned. Unfortunately about 80 youngsters bound for Canada on the ill-fated liner the City of Benares lost their lives when the ship was torpedoed by U-48 in September of 1940.
| | | |
| --- | --- | --- |
| [www.youtube.com] | [histclo.com] | [www.ww2today.com] |
| A new life in Canada ? | | HMS Anthony rescues survivors |

| | |
| --- | --- |
| [www.wikipedia.com] | [www.liverpoolblitz.co.uk.com] |
| Queen Victoria Monument, Derby Square after the May 1941 Blitz | Looking towards the Liver Buildings in the distance |
| [www.ww2today.com] | |
| Liverpool Docks after the ammunition ship 'Malakand' blew up | Inside St Lukes "the bombed-out" Church |
| [www.ww2today.com] | [www.slideplayer.com] |
| Aerial Reconnaissance - June 1941 | "The Top Brass" inspect the damage to Lord Street |

F.J.Applebee in Aberystwyth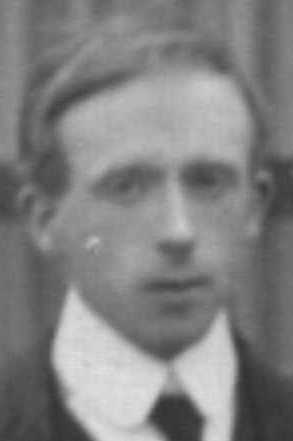 Fred Applebee was born in Slaithwaite, Yorkshire and became the founder member of The Aliens in 1907. He taught at Steers St, Anfield.

[1939 Register - www.searchmypast.co.uk]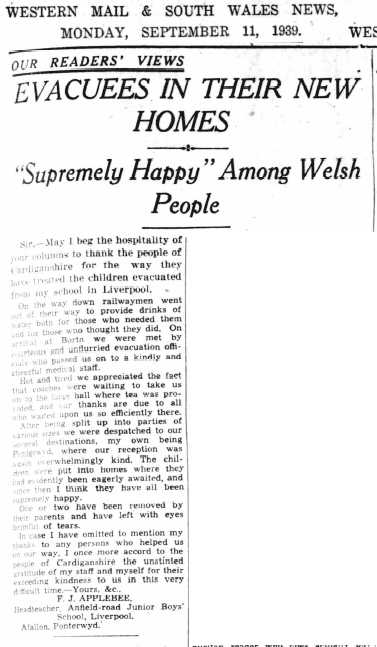 Capt. R.W.Jones MC in Wrexham
Rob Jones was born in Liverpool and played for The Aliens from 1907 and became captain in 1912-13.
[ancestry.com]

Lt.. J.W.A.Taylor MC in Aberystwyth
James Taylor was born in Liverpool and became captain of The Aliens in 1907.
[ancestry.com]


John Wood in Bethesda
John Wood was born in Crewe and played for The Aliens from 1907.

[ancestry.com]
EVACUATED TEACHERS, LIVERPOOL FINANCIAL HARDSHIP QUERY
Mr. S. C. Saltmarsh moved at a meeting of the Liverpool Education Committee, to-day, a resolution stating that in the committee's opinion measures should be taken to alleviate the financial hardship of teachers.
(Liverpool Echo

25th September 1939

)



The third wave of evacuation began in June 1944 when the Germans began firing V1 and then V2 rockets. As many as 1m people were sent from London alone.
As Hitler capitulated under British, Allied, American and Russian advances in late 1944 the kids happily returned home.



Victory in Europe was celebrated on Tuesday 8th May 1945
[litherland-digital.co.uk]


Sefton RUFC 1939-52(click on blue links)

All Aliens RFC, Seft0n RUFC photographs, programmes and memorabilia Copyright © 2012 Sefton RUFC